Pilot MacLeod
Joined

Location

Danger Bay, Northern Ontario
Profile Images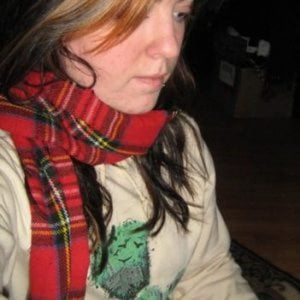 User Bio
I belong many other places; Scotland, the East Coast of Canada, Portland, Raleigh, Seattle. Except here. As much as I love NW Ontario, I'm struck with wanderlust, with an immense urge to help the Earth. I'm aspiring to be an environmental scientist of a sort, while having my pilot's license. Though I currently manage a coffee shop. My interests contradict each other as you can tell! I'm like Hamlet - not that I'm noteworthy, but I'm very indecisive, and eccentric I guess.
I spend my time away chilling at small pubs and coffee shops. I live for small live shows at bars, watching films and reading with my headphones on. In one year I will be moving to Ireland, which feels like something I'm meant to do.
I'm fascinated by lighthouses, helicopters, body art, extreme weather, nature and the environment, folklore and Southern Gothic literature, art and music of all sorts. I drink and adore tea and wine. Rain makes me comfortable and in my place. Although, I'm out of place wherever I go, I'm socially inept, and inarticulate with my words when I speak. . . I'm agnostic but spiritual, liberal, a nature lover, very melancholic, mildly bitter, short temper, have a considerably broad taste in music, a questioner of everything, jack of all trades, master of none, opinionated, paranoid, very laid back and mellow. I wholeheartedly believe I was born in the wrong generation.
Blah, blahblah blah
Related RSS Feeds
Recent Activity
Pilot MacLeod does not have any activity yet.