Pipe Village Trust
PRO
Joined
Profile Images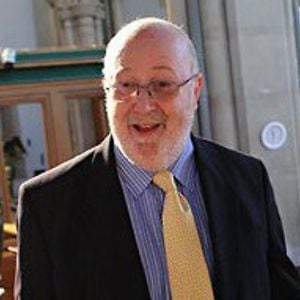 User Bio
Michael Lawson is a film-maker, composer and writer. He began his professional career as a composer and concert pianist. He was a pupil in Paris and Fontainebleau of the celebrated French teacher, Nadia Boulanger, who famously taught and mentored Stravinsky, Aaron Copland, Leonard Bernstein, and other key figures in twentieth century music. He has composed a range orchestral and chamber music and more recently scores for his own films. His most recent orchestral work, Symphonic Movements, was premiered in May 2013 at the Royal Albert Hall.
As a writer, he has written fifteen books, mainly on psycho-therapeutic themes, an area which draws on his professional expertise as a psychodynamic and relationship counsellor. But it is as a documentary film-maker that his major energies are now employed, and which has led to his founding of Pipe Village Trust, a UK film making human rights charity.
As a not-for-profit company, the purpose of Pipe Village Trust is to publicise the plight of those in modern day slavery and oppression around the world, through film and television. The trust acts in conjunction with other human rights charities by seeking to expose oppression and to bring all kinds of global slavery to an end. An international board of reference includes parliamentarians, senior academics, human rights advocates, lobbyists, and prominent figures in the film and television communities
Michael Lawson's documentary film career began with Give Hope, a film about AIDS orphans in Mozambique, and has covered such diverse subjects as Backstage at the Royal Albert Hall to Stonegrove a film about life on one of London's most socially deprived housing estates. But it is his films on the plight of India's 300 million Dalit population which have brought together his sense of social justice and galvanised his creativity in the most sustained way.
With Pipe Village Trust, to date Michael has produced five broadcast documentaries. They are India's Broken People, India's Hidden Slavery, India's New Beginnings, India's Forgotten Women, and his latest film, India's Forgotten Children. Special audiences for these films have included key influencers in the United States Congress, the State Department, the United Kingdom Parliament and a variety of business and other global leaders. India's Hidden Slavery (which included a searching interview with former Prime Minister VP Singh just before his death) was the first of the films to receive a major film premiere in London's Leicester Square, and West End premieres have followed for subsequent films. All the films have been seen on British and American television networks.
Pipe Village Trust partners with the broader efforts of other human rights charities, including RED International and the Dalit Freedom network. As a result of the production of these films, many thousands of key influencers around the world have been informed of caste-based slavery in India, resulting in several global consultations and conferences. The films also play a significant role in raising large sums for development work among the Dalits in India.
For more information see pipevillagetrust.org. Michael can be contacted at films@pipevillagetrust.org
Related RSS Feeds