PLAYstudio
Joined

Location

Alicante
Profile Images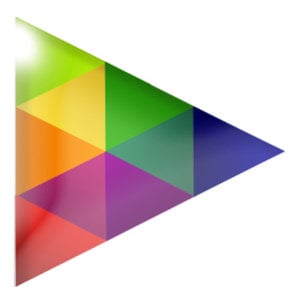 User Bio
PLAY perfoms as a KNOWLEDGE COMMUNITY or, in other words, as an open collaborative platform between several research fields related with the architectural production.
PLAY offers services within the context of EXTENDED SUSTAINABILITY. All its actions strive for ENVIRONMENTAL, SOCIAL, ECONOMICAL AND CULTURAL RICHNESS.
Its work field embraces sustainability from architecture, urbanism and design, as well as political actions consultancy and cultural management.
The investigation of new realities is part of our PROFESSIONAL, RESEARCH AND TEACHING work, understanding these three meanings as an only entity.
PLAY uses software as a permanent tool of visualization, edition, measurement, analysis and monitoring of energetic and constructive process, as well as social and cultural. In the same way, the systematic use of new programming language enables new interactions between services / products and their costumers.
PLAY, in short, becomes the place where the collective establishes a set of PLAYING RULES to PERFORM WITH COMPLEXITY INTO THE REALITY.
PLAY se constituye como una COMUNIDAD DE CONOCIMIENTO o, en otras palabras, como una plataforma abierta de colaboración entre distintos campos de indagación relacionados con la producción arquitectónica.
PLAY ofrece servicios en el ámbito de la SOSTENIBILIDAD AMPLIADA. Todas sus acciones buscan generar riqueza MEDIOAMBIENTAL, SOCIAL, ECONÓMICA Y CULTURAL.
Su campo de trabajo va desde la arquitectura, urbanismo y diseño integral sostenible, hasta la consultoría técnica, pasando por el asesoramiento en acciones políticas y gestión cultural.
La investigación e indagación en nuevas manifestaciones de la realidad es parte de su trabajo PROFESIONAL, DOCENTE e INVESTIGADOR, entendiendo estas tres acepciones de su producción como una sola entidad.
PLAY utiliza el software como herramienta continua de visualización, edición, medición, análisis y monitorización desde procesos constructivos y/o energéticos, hasta sociales y/o culturales, tanto cualitativa como cuantitativamente. De la misma manera, el uso sistemático de los nuevos lenguajes de programación permite la aparición de nuevas interacciones entre sus servicios+productos y sus consumidores.
PLAY, en definitiva, es el lugar donde el colectivo propone unas REGLAS DE JUEGO para INTERVENIR EN LA REALIDAD DE UNA MANERA COMPLEJA.