pomerac
Joined

Location

Brooklyn
Profile Images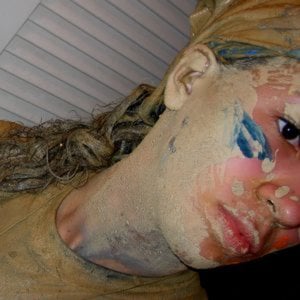 User Bio
Hi, I am Mika.
I am a 21 year old Trinidadian who currently resides in New York.
I like:
Cliff diving, swimming, cupcakes, pomeracs, learning new languages, spicy foods, hot days, riding the subway, volleyball, cricket, speed walking (haha), volunteering at the Brooklyn Botanical garden (I work in the rose garden, and sometimes give tours), and other stuff I can't think of... oh and using the video on my camera.
I don't like:
Smelly toes, cold weather, gel, hearing I have an attitude problem, nerds (the candy), cold potatoes, milk on a hot day, and watching too much tv.
I try to avoid watching tv as much as possible, instead I try to get groups together to go kite flying, although I get turned down alot because most of my peeps are 9 to 5ers.
Uh, yeh.
Oh and feel free to drop me a "Hi, how you doing?"
Mobile: 347-866-2427 (feel real lucky if you get my voicemail!)
E-mail: jannike@gmail.com
Photos: flickr.com/photos/pomerac/
Chat: pomarack
I also think it would be awesome if Vimeo took a road trip, I would be more than happy to supply the gummy bears.
-Mika