Raquel Scott
Joined

Location

Los Angeles, CA
Profile Images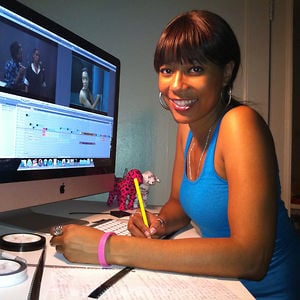 User Bio
As a native of California, my passion for the arts emerged at a very young age. I spent many years appreciating the art of modeling, taking and developing photographs, making costumes, working in theatre, and working in various aspects of motion pictures, yet art was simply a hobby for me. After spending most of my educational years planning to become a criminal defense attorney, one year of working in the social work field dramatically changed my life and caused me to reevaluate my life plans. As a result, I chose to deviate from my plans of going to law school and instead I enrolled in The Academy of Art University, so that I could master the technical skills of being an editor.
While taking the core classes as a Motion Picture and Tv Production major, I became aware of the Producer position and decided to test out my aptitude for managing, organizing numerous schedules, delegating tasks, and keeping track of a multitude of things. I loved the challenge. My flexibility was enhanced, as it was necessary to work well independently sometimes, and at other times work as a team player.
In 2009 my love for production led me to start my own production company called PrEditor Productions, LLC where I currently work as a freelancer -producing, editing, and color correcting independent projects. I currently reside in Los Angeles and plan to use my production company to show positive images of African-Americans, and to spread God's Word in order to bring people closer to Him. I also have aspirations to start a non-profit organization, or collaborate with an already existing non-profit organization, in order to teach Motion Picture and Television Productions to disadvantaged youth in urban communities. Seeing how the arts had such an impact on my life, and in fact spurred my career choice, I feel compelled to share my love for the arts with those who otherwise may not have the exposure.
Related RSS Feeds