Profile Images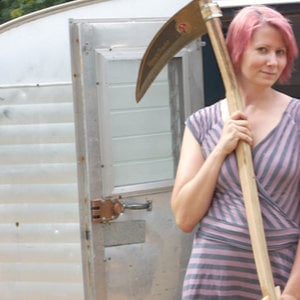 User Bio
Prefab modern and cottage house kits that are green, passive solar, and built with energy efficient structural insulated panels (SIPs).
Oh wait. You want to know about ME?
Honeychile Imma native Virgnian that fled to New Yawk, Paris, back to New Yawk, married a Frickin German (his official title) and am now back in the black hole and beloved backwater of Vir-gin-ya.
Related RSS Feeds