PRETTYBOIIZ
Joined

Location

Local To Global
Profile Images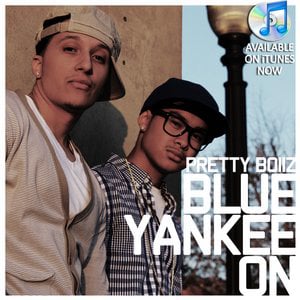 User Bio
There's much more to Connecticut than UCONN. The upcoming rap duo PRETTY BOIIZ are proof of that. Coming from the small city of Middletown, all odds seemed to be against the boys pursuing a career in the music industry.
The duo, comprised of Rocky and J. Rez, met up in the 6th grade band room and quickly became friends. "We both played in the same basketball league except his team always sucked…but I used to chill with them a lot. Then I found out he [Rocky] did music and started rapping just for fun" J. Rez recalls. This led to the two becoming an unexpected (given their different ethnicities of Asian [Laotian] and Puerto Rican) and inseparable musical match.
A fusion of diverse, smooth, rhythmic lyrics along with production from various genres, PRETTY BOIIZ focus on bringing fun back to music. Versatility has been a key factor in the boys standing out amongst other artists in today's industry. "From club songs, to love songs, 'real-life' songs, motivational songs… it's all here," says Rocky about their style, which many would consider Hip-Pop.
As their high school graduation approached, the two agreed it was time to take their musicality to the next level and PRETTY BOIIZ was created. The boys quickly began working nonstop in an effort to get noticed. The duo began consistently performing at various local events, open mics, talent shows, and festivals throughout Connecticut. Their hard work led to much recognition on CT's, then, Hip-hop/ R&B station Power 104.1. PRETTY BOIIZ continued persistence, soon lead to their victory on KISS 95.7's "In the Cypher's Underground Countdown", landing them an interview and airtime on the station.
With their growing popularity in their home state, PRETTY BOIIZ decided to head to New York City. Their undeniable charisma and stage presence during their performance of "Pretty Boii Fresh" at Manhattan's popular Sugar Bar led to a collaboration with the Emmy Nominated, Alastair "Gee-Lock" Christopher for the completion of the single's music video. The song has since proven to be PRETTY BOIIZ biggest single, having amassed nearly 2 million plays on MySpace, earned a feature in the documentary clip of Kim Kardashian's trip to Africa, and received primetime airtime on Connecticut's leading station for Hip-Hop/R&B, Hot 93.7.
From there on it was no longer unusual to see PRETTY BOIIZ on stages across the state with stops at Connecticut's Bushnell Pavilion and the historical, Toad's Place in downtown New Haven. They showed no mercy in flooding college campuses performing at Central and Southern Connecticut Universities in addition to hitting the stage at Eastern Connecticut State University's The Best of the East: Dance Competition and UCONN's very popular Spring Weekend.
Not allowing their position as one of the most recognized young talents in Connecticut to hold them back, PRETTY BOIIZ hard work helped to lead them to their biggest accomplishments yet. Most recently the duo has earned a spot on DJ Buck of Hot 93.7's Tri-State Showcase and were named "Next Musicians" in Rocawear's: Who's Next contest.
Full of commitment, outstanding talent, and looks the ladies go for, PRETTY BOIIZ are ready to take the industry by storm! "PRETTY BOIIZ came from nothing. We built up our own love for music and through the years it's become stronger and stronger". Still a work in progress, the two are on their way to the top. "We have music for everybody, whether your 8 years old or 80 years old, you'll enjoy PRETTY BOIIZ!"
Contact:
Cheryllynn McRae White, Manager
Phone: (860) 680-6635
Email: prettyboiizmanager@gmail.com
Related RSS Feeds
Recent Activity
PRETTYBOIIZ does not have any activity yet.