Joseph Procopio
Joined

Location

Toronto
Profile Images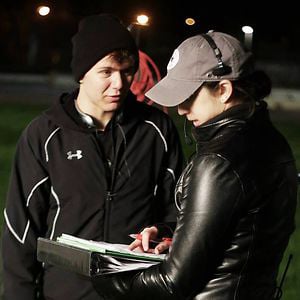 User Bio
Inspired by the filmmaking achievements of Hollywood heavyweights Steven Spielberg, Peter Jackson, Robert Zemeckis, and Steven Soderbergh, JOSEPH PROCOPIO started making films at the age of 8 on a Sony handicam purchased by his parents and began using basic editing software, imitating shots from his favorite movies. His first film, Nine Times Eight (2004), which he directed at the age of 9, was screened around the worldwide festival circuit, winning numerous awards and accolades.
Joseph became the youngest director ever invited to the prestigious Palm Springs Shorts International Film Festival, followed by a Canadian Embassy-sponsored screening in Washington D.C. Other festival invitations included his European debut at Raindance UK, the CIFEj Kids4Kids festival in Italy, and Little Big Shots in Australia. Now a "veteran" of the filmmaking process, Joseph has written & directed 14 short films to date (see attached filmography) and is currently writing his first feature film.
Even before hitting double-digit age, he had already decided upon a life in movies. Having watched "E.T." when he was 6-years old, Joseph innately understood director Steve Spielberg's vision for the story, the direction he gave to his actors and how important it was to work with the film's composer, John Williams, to enhance the viewers' emotional experience.
The youngster viewed "The Making of" DVD extra with as much enthusiasm as the film itself, and by sharing his personal experiences and work ethics on tape, Spielberg unwittingly became Joseph's inspiration and virtual mentor, setting in motion a filmmaking career that has already resulted in numerous international awards and accolades for the now nearly 20-year old writer/director.
Over the past 10 years, Joseph has been exposed to every aspect of the film making process, thanks to the support and encouragement of his family who have participated as actors and willing production assistants. His sisters have acted in his films and assisted with lighting and set decorating chores. And his mother, Violet, has even worked as his "craft services" manager! Joseph has acted, written, edited and produced but it is as director that Joseph finds the greatest satisfaction and he has risen to the challenge of creating films encompassing such a wide range of human emotions and story narratives that many seasoned adult directors would find daunting.
His father, Frank Procopio, achieved modest success in the Canadian film and TV industry in the 80's and 90's, and with his guidance and insider advice, Joseph has been able to sidestep many of the major pitfalls young emerging film professionals experience. As an independent filmmaker, Joseph appreciates the stresses of securing funding, sourcing equipment and locations as well as the casting process, but his youth belies his determination and professional attitude; the 14 films he has directed and produced to date have been featured in some of the world's most prestigious festivals and he's been catching the attention of established filmmakers and international media.
In 2011, Joseph was named one of Canada's "Top 10 under 25" in Maclean's magazine, but even with all the accolades and awards he's amassed to date, he has maintained a very level-headed attitude and is very much a typical teen to all his friends and family. Says Joseph: "My life does not differ much from other teenagers - I play competitive sports, I party and I participate in extra-curricular actives at University. The only thing different about me is how little sleep a get a week! Friends that I have known through high school were at first a little uncomfortable with the idea of me being a "celebrity" which unfortunately fuelled a bit of jealousy. I lost a few friends along the way, but I now have a core group of awesome friends who never allowed my success to get in the way, especially after shooting my 2011 film, Onion Skin, at my school with the full support of my principal, teachers and hundreds of students. They all blogged and supported me throughout the process."
Procopio is currently in currently busy submitting his 13th short film, SUNDAE, to 43+ internationally acclaimed film festivals and then starts work on the script for his first full-length feature film. He is presently enrolled in the film program at Ryerson University in Toronto.
Joseph certainly knows no boundaries or fear! On his wish-list of people he'd most like to work with you'll find award- winning Canadian directors Paul Haggis and James Cameron, as well as Peter Jackson, Robert Zemeckis and Joseph's all-time hero Steven Spielberg. And he looks forward to directing such acting luminaries as Michael Caine, Meryl Streep, Annette Bening, Chris Cooper, Daniel Day-Lewis and Leonardo DiCaprio, as well as Hollywood young- guns Ryan Gosling, Keira Knightley and Rachel McAdams.
And if Joseph Procopio's recent track record is any indication of his determination to succeed and excel, those names will soon be added to his IMDb file!