Productora deComunicaciónSocial
Joined

Location

Región Chilena, Latinoamérica.
Profile Images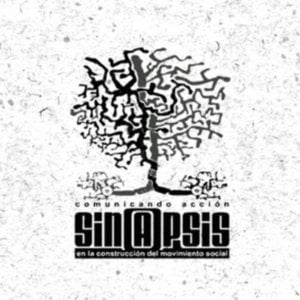 User Bio
Productora de Comunicación Social.
Social Communication Producer.
La Productora de Comunicación Social es una organización anarquista de comunicación y propaganda, dedicada a la difusión de las ideas y prácticas libertarias, y también a la difusión de los distintos movimientos sociales autónomos, sindicales, las problemáticas de las comunidades originarias, las problemáticas ambientales y el proceso de estas luchas en chile, así como al diálogo con organizaciones afines en el ámbito internacional, entro otros. Nuestra tarea es generar un punto de convergencia para las propuestas de los diversos actores sociales, estableciendo un punto de vista editorial fuertemente comprometido con la visión anarquista, en particular, el punto de vista del "anarquismo social", sin dejar de lado el dialogo permanente con otros sectores del anarquismo que desarrollan propuestas y tareas por otras rutas, generando así información desde trincheras que son generalmente silenciadas y excluídas por la prensa "oficial".
Social Communication Producer is an anarchist organization for the communication and propaganda, dedicated to the spread out of libertarian ideas and practices, and also to the spread out of different autonomous social movements, unions, the native communities resistance, the environmental problematic and the process of these struggles in Chile, as well as to the dialog with allied organizations in the international scenario, among others. Our main task is to generate a point of convergence for the proposals of many social actors, establishing a editorial stand point strongly committed with the anarchist vision, in particular, with the point of view of the "social anarchism", (not leaving behind the constant dialog with other sectors of the anarchism whom develop proposals and tasks on other paths), generating this way information from trenches that generally are silenced and excluded by the main media.
más información en
more information in
Documentales; Anarquistas en chile; Sinapsis; Videorevista; Videomagazine