Proyecto Nica/Las Cajas de Luz
Joined

Location

EVERYWHERE
Profile Images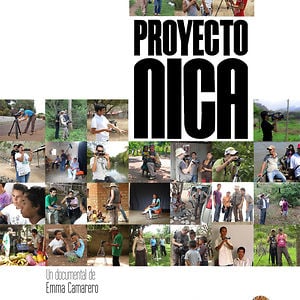 User Bio
EMMA CAMARO Ph.D. Studies in Arts, History, Communication and Advertising. Doctorate Honors (2000), University of Seville. Lecturer in Communication Studies, University Loyola Andalucía.
Expertise in News Broadcast, Documentary Film and News Genres.
20 institutional videos and documentary works, participating in several international festivals.
Director of the International Congress for History, Literature and Art in Spanish and Portuguese Cinema.
Professional experience (1995-2007) in Canal Sur TV, Reuters Agency Rome, Konic Audiovisuals, Castilla La Mancha TV and Director of Communication.
Jury Member of the Corporate and Awards TV Festival of Cannes (2010).
I like art, bike, paint. I'm sure the dreams can be true.
EMMA CAMARERO (Cádiz, España), Directora de documentales , profesora de Comunicación Audiovisual en la Universidad de Salamanca y Directora académica de "Las Cajas de Luz". Con el documental "Detrás del Lienzo", ha participado en numerosos festivales de cine, como el Festival Internacional de Cine de Valladolid, Seminci (2007) o "Mujeres en dirección. Semana de Cine de Cuenca 2007". También ha sidojurado de festivales Internacionales como El Corporate and Awards TV de Cannes (2010). Filmografía seleccionada: Hijos del Abandono, 2003, Cigarrales de Toledo, la Asignatura Pendiente. 2004, Montañas Rifeñas, las más desfavorecidas, 2005, El mundo sobre dos ruedas. Hasta la India y Nepal en bicicleta, 2007, Detrás del Lienzo. Los Grecos del Museo del Greco en Roca Tarpeya, (2007). Pozos y bicicletas. El sureste Asiático a golpe de pedal (2008). Tu sueño de futuro (2009), Ocho siglos de docencia, ocho siglos de Historia (2010), Etiopía, esperanzas olvidadas (2010), Proyecto Nica (2012)