Profile Images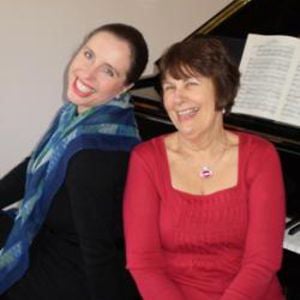 User Bio
PRUDENCE DUNSTONE has performed many principal roles with opera companies including the State Opera of South Australia and the Australian Opera. Highlights have included the title role in Handel's 'Ariodante', Katisha in 'The Mikado' and Ulrica in 'Un Ballo in Maschera'. She has made recital broadcasts for the ABC, and sung as a soloist with ABC orchestras, the Adelaide Harmony Choir, Sydney Philharmonia Choirs, Adelaide Chamber Orchestra and the Christchurch Symphony Orchestra. Prudence studied at Adelaide's Elder Conservatorium with soprano Marilyn Richardson, later studying singing in London and New York. She has a PhD in musical research from the University of Newcastle, and is a lecturer in music at the Wesley Institute, NSW.
After graduating from the University of Adelaide, MARYLEIGH HAND taught languages at secondary school. However, her profound love of music drew her to the Elder Conservatorium where she concentrated on the art of accompaniment and ensemble, studying piano with Lance Dossor. She worked in the studios of Nancy Thomas, Beryl Leske, Arnold Matters, David Cubbin, James Whitehead and many others. Now a highly experienced recital artist, she has recorded for the ABC and 2MBSFM and has enjoyed associations with many distinguished artists including Elizabeth Campbell, Jane Edwards, Lauris Elms, Ghillian Sullivan and Jonathon Welch.
THE DUNSTONE AND HAND DUO
Born and educated in Adelaide, Prudence Dunstone and Maryleigh Hand are now based in Sydney, where for over 10 years they have been performing in recitals, concerts, soirees and recordings. In 2008, Prudence and Maryleigh performed Fünfzehn Gedichte aus 'Das Buch der hängenden Gärten', a cycle of fifteen songs by Schoenberg, at the inaugural Conference of Accompanists and Associate Artists in Adelaide. In 2009 they performed the recital Reflections of Nancy Thomas in both Sydney and Adelaide, and in 2010, the spiritual recital, 'Worship the Lord in the Beauty of Holiness', in Sydney. Recently they presented 'Robert, Clara & Johannes: Love & Friendship' as part of the inaugural concert series of The Music Project at St John's Anglican Church, Darlinghurst, and the recital 'Sweeter than Roses' at St John's Uniting Church, Neutral Bay.
Related RSS Feeds