Psychic Medium MarVeena
Joined

Location

Dallas, Texas
Profile Images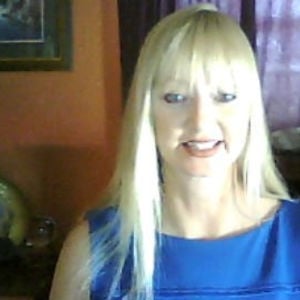 User Bio
Psychic Medium MarVeena
Psychic Medium · Jan 1995 to present · Forney, Texas
Psychic Development Apprenticeship Program
Spiritual and psychic classes to develop your natural psychic abilities to the highest level possible. Knowledge is power. Let your potential unfold in this one-year development program. We arrange a date ahead of time for our personal time together. On the call I will channel your guides and mine to create a unique program for the first month only. If you apply yourself to this program, you will take your talents to the next level. I make it easy for you understand the different meditation techniques and how to use them to open different chakras and the natural gifts that go with those opened chakras.
Mediumship
My specialty is hearing messages from beyond the veil. I started hearing voices as a child, when my grandfather passed away. I believe the Universal Architect allows us this little window to other worlds as a way to reassure us of the continuity of life. It is a precious gift to hear from a special loved one and realize confirmation of their life after the transition. I do readings in person and by phone. All that I need to do a personal reading for you is your voice. Phone readings are just as up close and personal as in person readings. Write down the names of loved ones, and any questions you have for your guides. This is called a letter to spirit. Put your letter under your pillow tonight and sleep on it. There are no guarantees they will come in for the reading or answer your questions, but at least you are sending out to the universe what is important to you in the reading. Being clear about your intent helps your guides and angels bring messages that are important.
Reiki Master Teacher
There is an old saying that "When the student is ready the teacher will come". Saying yes to this, yes to a development program, is like going on a spiritual vision quest. You are saying to the Universe, "I want more", the universe will say yes. In order to receive what you desire you must be willing to let go of what is not serving you. If there are blocks that are keeping you from having more and stepping into a higher level of awareness you must take steps. Reiki is one of the few healing modalities that you can use on your self! Which I think is a huge plus! You can use it for quite a variety of purposes, for healing self, loved ones, animals, re-balancing yourself. Rejuvenating plants, clearing crystals and even psychic protection and space clearing. I teach all levels of Reiki, including the master level and Karuna Reiki. I have been teaching Reiki Master Programs since 1995. I have Master certificates with three Master Teachers including a Japanese program.
Past Life Regression
Through hypnosis we go into the Akashic records with your guide. We can see what the books are holding for you. This is a safe, guided journey to see your personal Akashic records and sit down in the Hall of Records with a wise soul who has helped you select many lifetime adventures. I use hypnosis techniques to help you assess the higher self that can take you to this place. The knowledge gained can benefit you in many ways...gain some peace about certain circumstances and free your energy to use in other directions.
House Clearings
Negative energy can linger after someone dies or even moves to another location. Have you ever moved into a home that just didn't feel right? You know you have problems with entities when small kids won't go in that room and stay. Children up to age 7 are very perceptive. If you have children that are afraid of a home or room you need to take aggressive action ASAP. A house clearing is a banishing, clearing, blue print re-alignment and a Blessing all in one. There are so many ways for negative spirits to get into a home - the computer, cell phones, telephones, TV, microwaves and people coming and going. Our homes are very vulnerable and our physiology is very affected by what we are constantly surrounded by. Get a new fresh start with a House clearing and Blessing!
Life Between Lives Regression
This is an awesome opportunity to meet your angelic team and get an idea of what you planned to accomplish before you came here, what your main objectives are for being here, who the major players are for you to interact with, and what, if any, Karma you have with those people.
Soul Clearings
This is an awesome opportunity to meet your angelic team and get an idea of what you planned to accomplish before you came here, what your main objectives are for being here, who the major players are for you to interact with, and what, if any, Karma you have with those people.
Tarot Card Readings
Each month you get a thirty minute reading to get an idea of what sort of challenges are coming for you and what skills you have that you can use to engage with those and what skills you need to develop.
Book of Life Reading
This is a Tarot Card reading with the Major Arcana cards only. I use 22 cards and interpret the Sacred Design of energy around you, the soul's intent, unfinished Karma pieces and what you can do to get back in harmony with your soul's dream. This is a good "where do I go from here?" reading.
Crossing The Veil Spirit Circles
This is a very healing group experience. I channel messages from your family, friends, and spirit guides to people in the group. It is sort of a round robin. Usually everyone gets some sort of message. This is a very protected and Holy ceremony. We do a special invocation to call the Holy Spirit, Arch Angels, Healing Angels, Ancestors and loved ones. Price varies according to location. A deposit equal to 1/2 of the total cost is required, with the balance due the day of the Spirit Circle. You have the option to pay 1/2 at the time you schedule your appointment, or the entire amount.
Bardo Ceremony
For a Crossing Over Bardo ceremony, I only ask that my expenses are paid. (See my Bardo - Journey Of The Soul article for more information.)
Sacred Dream Reading
Our ancestors, teachers and guides use our dream time as a way to teach us, communicate messages to us and spend time with us. If you experience an unusual dream immediately write down all of the details you can remember, any colors, faces, symbols, the tone or feel of the dream, etc. Then call me and we can ask your guides and mine to help interpret the dream and its meaning for you. The universe uses symbols to communicate.
Relationship Tarot Reading
This is an excellent reading for relationship questions, problems, and compatibility. Are our souls' paths in harmony, will he/she come back, etc. This is a good reading for couples, as well as work situations.
Three Card Tarot Reading
This is a mini reading when you just have one or two questions. I target the root of the situation, likely outcome, and what you can do about it. This can be performed via phone or e-mail. This is a good reading when you have a quick question, like, "What's the best way for me to go today?"
Hypnosis
Through hypnosis you can change your life in whatever manner you choose, not only because of your conscious desire, but because the unconscious or subconscious will have the same desire for positive change. Whatever you do in life can be enhanced by hypnosis. Using Post-Hypnotic Suggestion it is possible to implant ideas in the subconscious for the purpose of behavior modification such as over-eating or smoking. So, when the client comes back into the waking state, they have triggers set that will help them automatically alter their behavior.
NLP-Meditation
NLP helps us develop and increase our senses as well as our awareness, making use of all our sensory systems. We begin to keep in mind our desired outcome, and where our attention and emotions goes, energy too can flow to those dreams. Increased behavior flexibility is important, recognizing habits that are not supporting our dreams. When we replace our unwanted and destructive habits with positive habits we make a gain in our life. NLP can be done by phone or in person. So space and distance is not an issue. The key is the person guiding you being present with your end goal/result and suggesting the right phrases with NLP
Related RSS Feeds