Qasim Shafique
Joined

Location

London, United Kingdom
Profile Images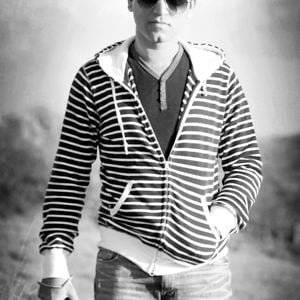 User Bio
Filmmaker - Independent Broadcast Media Professional - Freelance Director/Cameraman/FCP Editor
I am a filmmaking graduate with more than five years work experience in the highly demanding and pressurised media field. I have produced and directed several acclaimed documentaries, informational videos, short films, commercials, online videos, promos for a diverse range of TV networks and brands. I am able to work independently and as an active team member to meet operational deadlines and also to manage multiple tasks by setting priorities.
I have worked on various freelance projects (documentaries, informational videos, short films, commercials, online videos, promos) in the United Kingdom that enabled me to work under pressure. I learned the value of time management and meeting deadlines.
I Produced/Directed/Edited a documentary film entitled Khushbu, the unscented story (2010). The subject of this documentary was Gender Identity and Sexuality, Identity of Eunuchs in Karachi, Pakistan. The central focus of this documentary was on a Hijra (Eunuch) named Khushbu who let us looked into the various aspects of her life from morning to dawn and shared her real life experience with us. Getting people into a film is a formidable task. The element of making this kind of documentary, which was about a controversial subject, was truly a paradigm shifting experience for me.
I have very strong technical ability and can use the following equipment with confidence: SONY HVR-Z1, SONY HVR-Z5, SONY DSR-PD150, SONY DSR-PD170, CANON XL1, CANON 400D and SONY PMW-EX3 XDCAM.
Also, I have experience in using the following professional software: Graphic Design - Adobe Photoshop, Adobe Illustrator and Macromedia Freehand. Video/Sound Editing - Final Cut Pro, Sound Track Pro, Adobe Premiere, Adobe After Effects, Sony Vegas, Particle Illusion, Steinberg Nuendo and DVD Studio Pro.
Specialties: Broadcast Television Programmes, Direction, Editing, Documentaries, Informational Videos, Short Films, Music Videos, Photography, Commercials, Wedding Videos, Online Videos, Promos and Graphics Designing.
T: +44 (0) 7424 349 489
E: qasim_shafique@hotmail.com