Quentin Paquignon
Joined

Location

Shanghai-China
Profile Images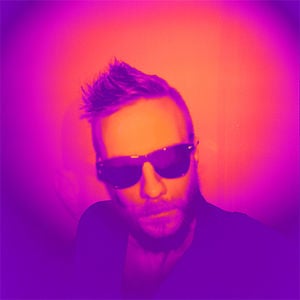 User Bio
Born in 1981, son of musician parents, Quentin Paquignon starts music by playing violin at the age of 5. Three years later, Quentin discover the saxophone with his new teacher Didier Foucher, Sax Solo of the French Air Force Orchestra. Few years later, Quentin Paquignon joins the Music, Dance and Drama National School of Creteil, France, with saxophone master Georges Porte, Saxophone Solo of the Republicans Gards Orchestras.
Soon, Quentin Paquignon is rewarded by a First Prize of Saxophone and an Unanimous First Prize of Music Chamber from the Music, Dance and Drama National School of Creteil, France. First Prize of Saxophone on the musical contest of Picardie – France, and First Prize of Leopold Bellan Music Chamber Contest, Paris-France, Quentin Paquignon continues his musical journey joining, as saxophone solo, different symphonic orchestras such as Orsay Symphonic Orchestra or Symphonic Orchestra of Massy Opera House, France.
At 20 years old, Quentin Paquignon shares is time teaching in music schools around Paris, playing as Sax Solo of the Firemen Orchestra of Paris, being tenor saxophone of numerous jazz big band : Big Band Connexion, Blue Big Band, Govix Big Band, or even playing on the Bouglione Circus stage with funambulists…
In 2001, the iconic singer Jeff Joseph invite him to join his band, The Grammacks New Generation to perform in New York City, Guadalupe Island and Dominica. After a master class with the improvisation master Louis Sclavis, Quentin Paquignon decides to flight toward new musical and human adventures, creating the band Goldfish who will perform in Shanghai, China.
Since 2005, Quentin Paquignon develops his improvisation skills with Chinese and foreigners musicians living in Shanghai, like him. Quentin Paquignon's inspirational musical versatility will bring him to play in many differents bands such as Swing Dynasty, Lions of Puxi, JZ All Stars Big Band, L.V Beats, Universal Quartet, or to be the favorite sax player of Chinese famous artists such as the Shanghainese pop singer Zhou BingQian, Beilei Be, Eric Lee… Paquignon plays on the most prestigious stages in China and Asia : JZ Club Shanghai, Cotton Club Shanghai, Wooden Box, CJW Shanghai, House of Blues and Jazz, Brown Sugar Shanghai, Shanghai JZ Music Festival, Shanghai Oriental Center, Hangzhou Music Festival, Yugong Yishan Beijing, Sanya Music Festival, Mao Live House, Shanghai Grand Theatre, Shanghai Culture Square, Shanghai Oriental Center, YuYinTang Shanghai, YugongYishan Beijing, French Pavillon of Shanghai Expo 2010, Shanghai Expo 2010 European Stage, in Hong Kong Theatre or MGM GRAND MACAU…
Engaged musician, Quentin Paquignon had been the co-organizer of the Together Day Shanghai, a charity concert to raise money for the victims of the 2008 Sichuan Earthquake in China. The same year, Paquignon had the great privilege to share the House of Blues and Jazz stage with the Erik Truffaz Quartet.
From music festivals to jazz club stages or Chinese TV shows ( CCTV9, Dragon TV, Wenzhou TV…) Quentin Paquignon shares his passion of music with a Chinese and foreign public by telling musical stories, running the gamut of his artistic skills from joyous to poignant, exhilarating to contemplative.
Quentin Paquignon is the creator and leader of 3 musical projects : the QUENTIN PAQUIGNON QUARTET, THE POLYMORPH EXTRA and the PARIS-BEIJING SAXOPHONES QUARTET.