Quiapost
Plus
Joined

Location

Makati
Profile Images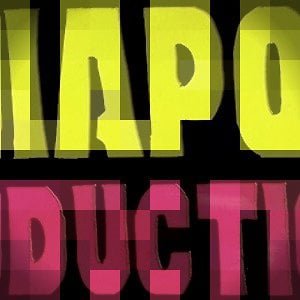 User Bio
QUIAPOST Productions is a production company founded in 2001.
As a post-production house, we have collaborated with award-winning filmmakers, editing more than 40 feature films since 2005.
Our latest films include MGA KUWENTONG BARBERO (2013) & BWAKAW (2012), both directed by Mr. Jun Lana, which won its lead stars — Ms. Eugene Domingo & Mr. Eddie Garcia respectively — local & interntaional acting awards.
Two films by celebrated avant-garde director Raya Martin were also premiered in 2013. LA ULTIMA PELICULA, shot in Mexico, premiered at the Toronto International Film Festival. HOW TO DISAPPEAR COMPLETELY premiered at the Locarno International Film Festival, and won the Grand Jury & Best Director Prize at the Cinemanila International Film Festival.
Two recent independent films we edited also won critical acclaim at local film festivals. ANG HULING CHA-CHA NI ANITA, starring Ms. Angel Aquino, and ISKALAWAGS, featuring Mr. Jeric Raval, were premiered at the Cinefilipino & Cinemaone Film Festivals respectively.
Upcoming project to be released this 2014 include DEMENTIA, directed by Mr. Perci Intalan, starring Ms. Nora Aunor & Ms. Jasmine Curtis-Smith; and ABOVE THE CLOUDS, directed by Venice Lion of the Future awardee, Pepe Diokno, and stars veteran rock star Pepe Smith & upcoming young actor Ruru Madrid.
—
Aside from independent features, we also produce & edit corporate, educational & broadcast videos.
Past projects include THE ASSASSINATION OF BENIGNO AQUINO, JR, which was aired at The History Channel Asia in 2010, and ALAY NI DA KING: A FERNANDO POE, JR SPECIAL, which was aired at ABS-CBN in 2007.
Our complete filmography and list of projects appear below:
FEATURE FILMS
The IdeaFirst Company (dir. Perci Intalan)
(2014) Dementia
Epic Media (dir. Pepe Diokno)
(2014) Above The Clouds [co-editor]
Octobertrain Productions (dir. Jun Robles Lana)
(2013) Mga Kuwentong Barbero
(2012) Bwakaw
Cinematografica Independentia en Filipinas (dir. Raya Martin)
(2013) La Ultima Pelicula [co-editor]
(2012) The Great Cinema Party, How To Disappear Completely
(2011) Buenas Noches, España
(2008) Possible Lovers, Now Showing, Next Attraction
Cinema One Originals
(2013) Iskalawags (dir. Keith Deligero)
Pixeleyes Multimedia (dir. Sigrid Andrea P. Bernardo)
(2013) Ang Huling Cha-Cha Ni Anita
Regal Films Entertainment
(2012) Pridyider (dir. Rico Maria Ilarde)
Kamias Road (dir. Khavn De La Cruz)
(2012) Kalakala, Misericordia
(2011) Philippine New Wave, Breather
(2010) Mondomanila, Kummander Kulas, Son Of God, Paradise Now
(2009) Hindi Kita Kilala, Paglilitis Ni Mang Serapio, Cameroon Love Letter
(2008) Day Tingnga Ti Misteryo Ti Kristo Negro, Maynila Sa Mga Pangil Ng Dilim
(2007) Bangungot Na Bangag, The Muzzled Horse, Philippine Bliss,
Three Days Of Darkness
(2006) Ultimo, Iskwaterpangk, The Longest Moment You're Not Here
(2005) Bahag Kings
Kuwentista Productions (dir. Mike Dagñalan)
(2012) Paglaya Sa Tanikala
Origin8 Media (dir. Jade Castro)
(2011) Zombadings 1: Patayin Sa Shokot Si Remington [co-editor]
Arkeofilms International
(2010) Kano: An American & His Harem [co-editor] (dir. Monster Jimenez)
(2008) Baby Angelo (dir. Joel Ruiz)

Salida Productions (dir. Sherad Anthony Sanchez)
(2010) Balangay [co-editor/ colorist]
5858 Films (dir. Nathan Adolfson)
(2009) Possessions [co-editor]
8Glasses Production (dir. Jim Libiran)
(2007) Tribu
SHORT FILMS
Arkeofilms International
(2013) The End Of The World Is Bigger Than Love (dir. Joel Ruiz)
(2012) Homecoming (dir. Joel Ruiz)
(2011) Are Clouds Blue? [co-editor] (dir. Monster Jimenez)
Huling Laro Ng Summer, Habhab A Nice Day (dir. Joel Ruiz)
(2008) Other Families (dir. Joel Ruiz)
DC Films (dir. Ditsi Carolino)
(2013) Ayoko Sa Apeco [co-editor]
(2012) Lupang Hinarang Sa Negros [co-editor]
Kamias Road (dir. Khavn De La Cruz)
(2012) How To Raise A Smart & Happy Child From Age Zero To Five
(2011) Khavn On Kidlat, Pusong Wazak
(2010) Tony D & The Paranoid Squad, Ligaya Paraiso
(2008) Ang Dagat Na Nalulunod, Blackworms, Kulob34, Nikalexis
(2007) Literature, Pamilyang Kariton, Namamasko Po, Zombie Mariachi,
Kontra Madiaga
(2006) Bravo, Isla Puting Bato, Soft Night, Oldeastside
(2005) An Open Letter To All The Terrorists Of The World, Döppelganger,
The Last Superhero
EM Pictures (dir. Edber Mamisao)
(2012) Animal Kingdom [co-editor]
Cinematografica Independentia en Filipinas (dir. Raya Martin)
(2011) Boxing In The Philippine Islands
(2008) Shock Me, Shokoy
(2007) Track Projections
Quiapost Produce (dir. Angus Lorenzo)
(2011) Dili Puydi Ang Taas Nga Kandila, Do Cats Dream Of Electric Birdies?
various productions
(2011) Helping Hands (dir. Lawrence S. Ang)
(2010) Pop (dir. Armi Rae Cacanindin)
(2009) Star Player (dir. Jerrold Tarog)
(2008) Ang Huling Pasko (dir. Jeck Cogama)
TELEVISION
Asian Eye Productions
(2010) The Assassination Of Benigno Aquino, Jr. [co-editor] (The History Channel)
(2007) Alay Ni Da King: A Fernando Poe, Jr. Special [co-editor] (ABS-CBN)
(2003) 50-Taong Ligawan: The ABS-CBN History [co-editor] (ABS-CBN)
Digital Liquid Productions
Lakas Magsasaka (agricultural show, 2004)
Little Wing Productions
How 'Bout My Place (cooking show, 2003)
CORPORATE PROJECTS
Asian Eye Productions
Breast Cancer awareness videos for ICanServe
AVPs for Shell, Malampaya, Novartis & various NGOs
Arkeofilms International
Koko Pimentel's "Zombie - Use Your Kokote" PSA (2012)
"Mano Po" Safeguard TVCs (2009, Araw Awardee & Adobo Ad Of The Year)
various AVPs & TVCs for Philam Life, Smart & Avida
Citrus Productions
SM Corporation "Green" AVP (2010)
San Miguel Corporation "Connections" AVP (2005)
AVPs for Ayala Corporation, Microsoft, Max's & Intellicare
Ateneo De Manila University
2009, 2006, & 2002 recruitment videos
De La Salle University
2005 College of Education AVP
executive producer & video editor
De La Salle Greenhills
"Formation of Christian Gentlemen"
2005 recruitment video
scriptwriter & video editor
San Miguel Corporation
Agricultural Development training video
Packaging Products AVP
Related RSS Feeds