Road To Macedonia
Joined

Location

UK
Profile Images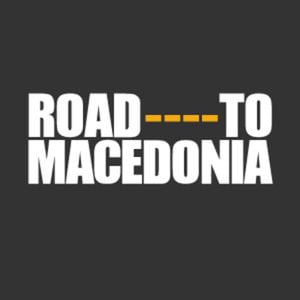 User Bio
How many times do we hear ...
No. Absolutely not. Never. Why would you do that? Maybe next year. Wait.
These are statements many of us are faced with everyday, usually from people without a vision, a spirit of adventure, and those lacking in the confidence to try anything new.
Without a person there to say yes, to take chance on us, to go through life with that drive and enthusiasm the world would be much worse off, and nobody would ever triumph over adversity.
Youth development workers are a profession of people who do take chances supporting young people, when many are writing this marginalised group off. This is not just in the U.K, but across Europe and even the world.
Meet Paul Oxborough; at 40 he is taking stock of his life by returning to a country that is very special to him, Macedonia. Paul has worked throughout Europe extensively through his career, with the aim of empowering young people to change for the better. Some of his most engaging work was done with the British Council in Macedonia. With his mid life crisis looming it was time to ask "What have I achieved?"
Road to Macedonia will be an exploratory journey looking at what we've have learnt, and what can be passed onto the next generation.
The personal nature of Paul's work requires an even more intimate way of revisiting the places he once lived and worked, and nothing is more personal to him and the people travelling with him than their motorbikes, a form of transport that puts you in touch with the elements, the culture, the sights, sounds and smells. This is more than a vehicle that gets them from A to B, it is a form of transport which connects them.
Paul is accompanied by Gary Timms, a person who doesn't understand the UKs role within Europe who also feels disconnected from life due to the loss of his wife. Now they both are searching for answers.
The team is not alone, on the Road to Macedonia they will meet people who have taken on the challenge of working with people and explore what Europe means to 21st century families, professionals and young people.
In summer 2010 the social adventure begins, in a six part high definition documentary, the time is right to say yes.
"Our destination is never a place, but a new way of seeing things".
Related RSS Feeds
Road To Macedonia does not have any videos yet.
Recent Activity
Road To Macedonia does not have any activity yet.