Rachelle Salnave
Plus
Joined

Location

Miami, FL
Profile Images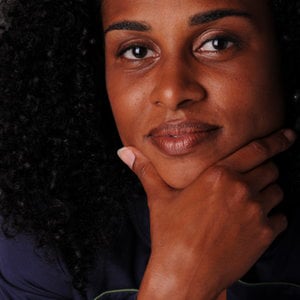 User Bio
Born in Harlem, New York, Haitian-American filmmaker, Rachelle Salnave has balanced an extensive range of professional experiences. In a 10-year span, Salnave has documented her community by creating a film about the gentrification of Harlem, called "Harlem's Mart 125: The American Dream" which has toured the country in 2010 and won "Best Documentary" at the 2010 African World Documentary Film Festival in St. Louis, Missouri. Harlem's Mart 125' screened at the 2011 National Urban League Conference held in Boston and also during the "America I Am: The African American Imprint" exhibit at the Missouri History Museum presented by Tavis Smiley. In April 2012, Wine Spector Magazine awarded Salnave "Grant Recipient" of the year for her work in showcasing Top Chef Celebrity, Ron Duprat.
In an effort to close down the detention center in Guantanamo Bay, Cuba. Salnave's work "The Haitian Guantanamo Bay Experience: The Legal Journey" is part of a series of short stories on display in a National exhibit called the "Guantanamo Public Memory Project" spearheaded by Columbia University.
After completing her Master's degree in Motion Pictures at the University of Miami in May of 2014, she developed Ayiti Images, a Florida traveling film series which showcases Haitian films and its directors. Sponsored by Knight Foundation, Green Family Foundation and FIU's Latin American and Caribbean Center, the series has received a plethora of support throughout the wider Florida community as being a groundbreaking community event. In March 2015, The General Consulate of the Republic of Haiti in Miami nominated Salnave with the "Beacon of Hope and Achievement" award in honor of International Women's Month. Sundance Institute has selected Salnave as the 2015 Screenwriters Intensive Fellow.
Salnave traveled to Guatemala and created a short documentary, The Heavenly Nut Story, which looks at one family's mission to save the environment by planting macadamia nut trees. Currently, her feature documentary film, "La Belle Vie: The Good Life," a film about her personal Haitian experience is touring the country in film festivals.
Rachelle Salnave serves as an Adjunct Film Professor at Miami Dade College.
Related RSS Feeds