Radical Resistance Tour
Joined
Profile Images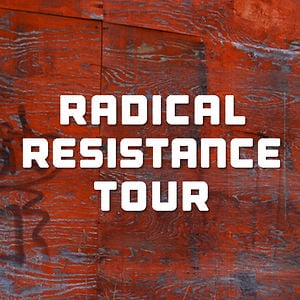 User Bio
The Radical Resistance Tour (radicalresistancetour.tumblr.com/) is an autonomous project by a group of media makers and organizers. We're touring the United States and interviewing activists, people participating in direct actions, and people working to create a dual power model. We want to show people who aren't on the ground how people are being directly affected by decisions being made by corporations and governments that put profits over people and the environment. We want to inspire more people to fight back by featuring people who are already fighting back, and hopefully gain some shared wisdom by listening to how others are resisting.
All videos were shot on an iPhone 4S and an iPod Touch.
Find us on Twitter: @RadResist twitter.com/RadResist
and Facebook: facebook.com/RadicalResistanceTour
External Links
Radical Resistance Tour - The Radical Resistance Tour is a project about communities throughout the United States who are fighting back.