joshwhatk
Joined

Location

Morgantown, WV
Profile Images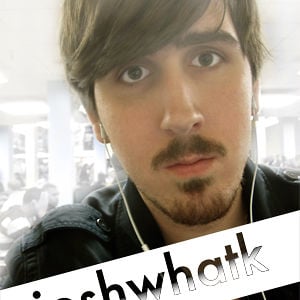 User Bio
Ever since he was young, Joshua Friend was intrigued by the idea of the moving pictures. At age 9, he was making frame by frame animations using Microsoft Paint to satiate his innate desire to create and express. Now, at age 20, things are much different (no more Microsoft Paint) but his love for making videos that capture people's attention and hearts to give them a better understanding of themselves and the world around them is still as intense as ever.
He now works with a few friends (Jon Mitchell [and Bobby Peters now and again]) under the name Radioactive Studios and continues to create videos and short films wherever the opportunity arises.
Available for work in many forms:
- Commercials (for Internet use, I have not yet had experience working for television, although I would love to learn)
- Inspirational videos
- Informative Announcement videos
- VBS videos (Radioactive Studios recently did a series of short videos for a VBS at a church here in Morgantown)
- Home video conversion from VHS to DVD
- Wedding Videography
- Anything that you think of that involves video from the actual filming to post-production
Email me (josh.nauncemedia@gmail.com) for inquiries on pricing and job availability.
Related RSS Feeds