Ragged Wing Ensemble
Plus
Joined
Profile Images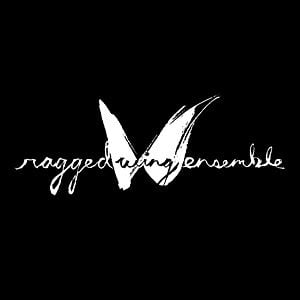 User Bio
We are the do-ers. The shape-shifters, the great adapters, mythic storytellers and visionaries. We make the rules and break the rules. We roll up our sleeves. Take on big questions. Design the world we want to live in and then build it. We walk into the mouth of fear. We cultivate a discipline of courage.
RAGGED WING ENSEMBLE'S MISSION is to catalyze a deep cultural shift where artistic action is at the center of vital social change. We aim to connect artists and audiences through the ritual of live performance, exploring universal questions that span the ancient and contemporary. We engage in the study and practice of Ensemble, collaboratively creating new, interdisciplinary works and activating the next generation of artistically engaged citizens.
Process
We practice an ensemble-based process at all levels, employing different modes of collaboration at different times, allowing the leadership structure to be fluid in response to the needs of the project. Our process is based on collaboration, honesty, trust and mutual respect. We value collaboration in which each individual is valued and strong leadership is supported. We strive for a healthy process in which we take care of ourselves, each other and our communities. We believe that the practice of true ensemble is a radical act, having positive social repercussions beyond the rehearsal room.
Content
Ragged Wing creates interdisciplinary performances, art events and plays exploring ancient questions in a contemporary world. We redefine classic stories, folktales and myths by creating original interpretations and placing them in new contexts. We are committed to creating new work and combining various art-forms (theater, dance, music, visual art) to create original, integrated pieces.
Aesthetic
Our work involves large scale visual elements, original music scores and adventurous physicality. With backgrounds in theater, puppetry, mask work, dance, music and visual arts, our team creates pieces that combine multiple artforms. Our work has grown increasingly site-specific as we seek to find new ways to weave art into the fabric of community.