Randy Wimberg - Wimberg Prod.
Joined

Location

Bozeman, Montana
Profile Images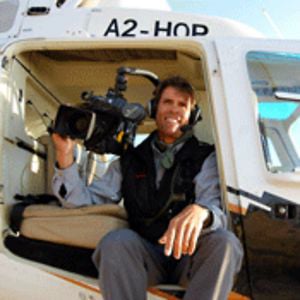 User Bio
What I offer you are years of experience in shooting among diverse cultures and varying altitudes, and successfully adapting technique to the demands of ever-changing technology. This translates into getting the job done efficiently and on time with creative input that ups the voltage of the finished product.

I have been a contributing cameraman to three Emmy award winning programs for cinematography ranging from Eco-Challenge adventure races to underwater natural history and documentary style filmmaking utilizing cutting-edge electronic cinematography.
● "Blue Whales", ABC Kane, (underwater/natural history)
● "Rock and Road" (climbing)
● "Eco-challenge, Morocco", (reality adventure)

I've been to the site of the Titanic on three separate expeditions, once as camera operator for James Cameron's large format (3D Imax) project. We used the new 3D Hi-Definition 24P "Reality" system with active convergence built by Sony and Pace technologies. I have also shot the "Making of" and worked on the set of Cameron's feature film "Titanic", when I manually operated underwater, the remote operated vehicle that housed the underwater camera for the scenes moving through the skeleton of the sunken ship.
My feature film work ("The River Wild", "River's Edge", "Power Ranger II", "Boys", "Titanic"), as well as my broadcast tv and documentary, has capitalized on my strength as an adventure cameraman. I have found myself in some wild and crazy places:
● Stuck inside a cage with a shark during "Live from a Shark Cage", Discovery's Shark Week at Bikini Atoll
● Hanging from ropes on El Capitan, on waterfalls in Borneo, and into the mouths of caverns.
● Creeping through jungles with snakes in the Amazon
● Eye to eye with humpback whales underwater for ABC Kane's "World of Discovery"
● Worked closely with Winona Ryder in "Boys" feature
● Adrift at sea in the Galapagos with no vessel in site while holding onto an Imax camera
● Working out of a helicopters to shoot whales, mountain tops or cape buffalo in Africa
● Exploring Spanish-American wrecks off the coast of Cuba
Such adventures not only make good stories after the fact, they have strengthened my ability to shoot "in the moment", to react to unusual situations as they present themselves, and to capture action that could never be re-enacted. I think and shoot on my feet, always.
That said, I also work with complicated lighting setups to make use of both available light and compelling landscapes and people. I have directed and shot interviews and broadcast tv with notable people, such as:
● Presidents Gerald Ford and Ronald Reagan on US history and politics
● President Toledo showing off the rich landscape of Peru
● Fidel Castro discussing Cuba's marine estuaries
● Maria Shriver by horseback, bike and helicopter in California
● Jane Goodall demonstrating the importance of wildlife conservation in Grand Teton National Park
● John Denver in the Grand Canyon, composing a new song during a river adventure
My work with reenactments has brought together my diverse skills as a director of photography of adventure, people, wildlife and landscapes. I have worked with both actors and real people (scientists, ranchers, adventure racers, indigenous people) to capture convincing moments in time by placing them in challenging locations - swift moving rivers, broad prairie landscapes, mountain peaks, ships at sea.

In the adventure race category, I have three Eco-Challenges under my belt, a Southern Traverse, an ELF authentic adventure, the Iditarod, the Hood River Gorge Games for NBC and Primal Quest. I have also directed the Action Asia Challenge, a series of three adventure races produced in Asia by Bang Productions for the National Geographic international cable channel.

I have worked with nearly all film and video formats, am comfortable shooting at varying altitudes and underwater. I am a team leader and player.
Related RSS Feeds