Nómad-A
Joined

Location

Earth
Profile Images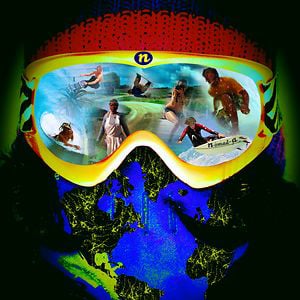 User Bio
Mientras que muchos niños sueñan con ser astronautas, doctores o científicos. Raúl un chiquillo ecuatoriano soñaba con ser un explorador. Nómad-A es un documental que se sumerge durante año, en la vida de Raúl Cabrera "Un Nómada moderno". A traves de 4 continentes y 25 países; exponiendo las vidas de ilustres ciudadanos del mundo, quienes han ayudado e inspirado a nuestro héroe durante su interminable éxodo. El cual ha durado casi dos décadas.
Nómad-A, es una producción internacionalmente Ecuatoriana. Es el primer documental en explorar los poco convencionales y alternativos estilos de vida; de ciertos ilustres ciudadanos del mundo.
While most children dream of becoming pilots, astronauts, doctors or scientists; Raúl an Ecuadorian child dreamed about becoming a traveler. Nómad-A is a documentary that follows a year in the life of Raúl Cabrera "A modern day Nomad", across 4 continents and 25 countries and the people who has shaped his life during his never ending migration encompassing 2 decades.
Nómad-A is a documentary that not only takes you to the most mind-blowing places on the planet, but also acquaints you intimately with some of the natives and their alternative lifestyles, introducing you to the most interesting people, places and cultures of our time.