REAL&SHORT® Weddings
Plus
Joined

Location

Worldwide
Profile Images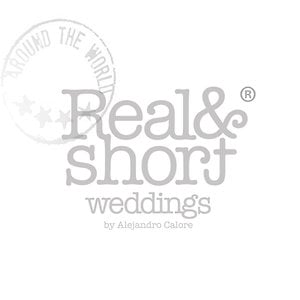 User Bio
REAL&SHORT® Weddings by Alejandro Calore
Wedding and Event Videographer. Destination Wedding Videographer.
"SHORT Films based upon REAL Life"
SITE
realnshort.com/
E-MAIL
info@realnshort.com
FLICKR
flickr.com/photos/alejandrocalore/
RECOGNITIONS & ACTIVITY
+ SEMINAR ON WEDDING CINEMATOGRAPHY, Ipswich, Suffolk, UK
+ Guest of Honour at INCONTRO ANV 2015 (May 8th to 10th) Fortino Poggio Pignatelli, RC, Italia
+ SEMINAR ON WEDDING CINEMATOGRAPHY, Bejar, Spain
+ FACE TO FACE (Seminar on Wedding Videography) Budapest, Hungary
+ VIDEOGRAFOS DE BODAS (Spain) Pro Member
+ WORKSHOP Wedding Videography RIO DE JANEIRO (Brazil) Master Videographer
+ LENTE DE OURO 2014 (Brazil) Juror & Special Guest
+ INTENSIVE WORKSHOP CAMBORIU (Brazil) Master Videographer
+ FOVITECH 2014 (Perú) Master Videographer
+ DUPLUS CASERTA (Italy) Master Videographer
+ WEVA INTERNATIONAL Member
+ PUNTO MAGAZINE Recognition
+ INSPIRATION PHOTOGRAPHERS AWARDS 2014 (Brazil) Juror
+ ANV (ASSOCIAZIONE NAZIONALE VIDEOGRAFI) (Italy) Special Member
+ REC-VOLUCION Madrid 2013 (Spain) Special Guest
+ BLOG WeddinG (Brazil) Recognition
+ TOP20 WEDDING VIDEO SPAIN Juror
+ ANV Campus 2013 (Italy) Master Videographer
BIO
Videographer Alejandro Calore (REAL&SHORT®) has reached a World status in less than 3 years. After shooting Weddings & other Events in Argentina, United Kingdom, France, Ibiza, Monaco, Italy, Columbia, India, Slovakia, Czech Republic, Brazil and Poland, he has decided to share his unique approach with the international community of Wedding Videographers.
His presentations include Argentina, Italy, Brazil, Peru, Hungary, Spain, UK and a growing list.
LEGAL NOTICE
REAL&SHORT and REALSHORT are registered trademarks of INPI Argentina, number 2.557.380 and number 2.513.037 respectively, under the ownership of Gabriel Alejandro Calore.
The contents of his website, blogsites, Facebook profile and Facebook fanpage are protected by intellectual property legislation. Its use and/or reproduction, in whole or in part, in any form or by any means, created or to be created are completely prohibited without the prior written permission of the author. Any violation to this policy is liable to sanctions established by existing legislations.
© Gabriel Alejandro Calore (2010). All rights reserved.
Related RSS Feeds