Rebecca Weisman
Plus
Joined

Location

Burlington, Vermont
Profile Images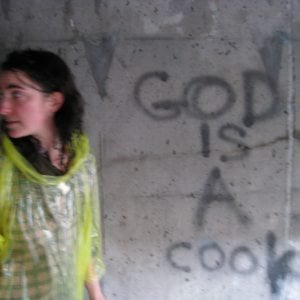 User Bio
Rebecca Weisman
b. 1982 USA
Video, sound, performance, installation and words are the tools I use to investigate my own sense of subjectivity, language, power systems, and my environment. My work examines subconscious and psychological spaces in order to challenge notions about the stability of personal identity, "Nature", and time, often asking the viewer to travel on a journey where the need for literal meaning is temporarily suspended and the internal logic of the self or site is allowed to emerge from hiding. Through putting text and electronics in an environment I am looking to see how that environment is altered or mediated by these representative technologies, and how meaning is created or dismantled.
I live and work in Vermont, a place with an abundance of natural space, and a dynamic range of practices, opinions, and relationships in regards to the land. This context is a site in which I can investigate boundaries-- between myself, nature, and others-- and how technology renders these boundaries permeable and transgressible. A thread throughout my work, I am looking at how to take apart and reconstitute the meaning of places, words, and objects.
I use many mediums/media in my site-specific installations and films, often self-producing shows in unlikely venues and locations: the Oregon desert, vacant urban buildings, a Vermont mountaintop, my home. I have shown work nationally, and published articles in Namarupa magazine and C Magazine. I hold a BA in Studio Art from Reed College and an MFA in Interdisciplinary Art from Goddard College. I currently teach courses in Experimental Film, Video Art, and Art History at Saint Michael's College and Burlington College.
Related RSS Feeds