ReggaeStrongTV
Joined

Location

The 4 Corners, by way of NYC.
Profile Images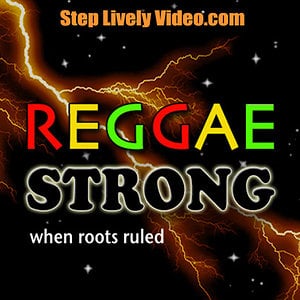 User Bio
Between 1981-1984, fresh from college, I was working as a video editor for Perry Henzell, the producer/director of, "The Harder They Come." Some of my duties, both challenging and enjoyable, were to research soundtrack music for Perry's second film, "No Place like Home", on location in Kingston, Jamaica. Already a fan of the genre, I made many contacts during those three years, and returned to New York City in 1984, to register Step Lively Productions, Inc., an independent video production company that ultimately specialized in documenting reggae music and Caribbean culture. Teaming up with Jamaican playwright/director, Stafford Ashani, who conceived the idea for a weekly television series called, "Reggae Strong", we quickly started shooting footage for the series guerrilla-style, with the help of friends and colleagues and whatever cameras, lights and microphones we could rent or borrow (no stealing).
REGGAE STRONG debuted on the air via satellite and cable in 1987, the first reggae television program broadcast to an international audience. The series reached a diverse viewership of devoted international fans, and we continued shooting and producing in this manner until 1990, when we obtained sponsorship from Island Records and Red Stripe Beer, and finally managed to garner Nielson ratings via WNYC-TV, Channel 31 in New York City. In 1991, Stafford relocated to Kingston, Jamaica and REGGAE STRONG was re-broadcast on JBC.
I remained in New York, producing music videos until 1996.
The REGGAE STRONG programs here on Vimeo, are the Step Lively Video-produced programs from those initial seasons. Creating these programs was a labor of love and endurance for all concerned, as often we had little time to reach artists and management to set up interviews and prepare for live performances (which presented many technical and logistical challenges). Sometimes we shot with multiple cameras that didn't necessarily match, but we focused on providing dynamic camerawork, proper lighting and high quality sound recording. Our philosophy was to use the tools and resources at our disposal to maximum effect, and to give our audience as high a quality product as possible, on our limited budget. We were also fortunate to obtain the services of the Night Nurse (Amy Wachtel), as our News and Reviews hostess. Not only could Amy present an entire segment in one flub-free take, she often alerted us to upcoming performances and cultural events. (The Night Nurse can still be heard on her Rockers Arena radio show on radiolily.com, every Monday from 5-7 pm EST).
Many of the artists captured on REGGAE STRONG are still touring and performing, though some have passed away and/or been taken from us much sooner than any of us could have anticipated. It is a blessing and a privilege to have been able to interview and document these great artists and performances at such a special time in reggae musical history.
I hope you enjoy these programs, which I believe, have stood the test of space and time. Although standard video cannot match the visual quality of today's HD, the content and rarity of these classic artist profiles should more than compensate for any technical deficiencies, for roots reggae lovers. I will continue to digitize and re-master additional programs for your viewing pleasure, in the upcoming months.
Thanks for checking in with Reggae Strong.
One love, one heart, one aim, one destiny.
Diane Strong
NYC
Related RSS Feeds