eli keszler
Plus
Joined

Location

New York, New York
Profile Images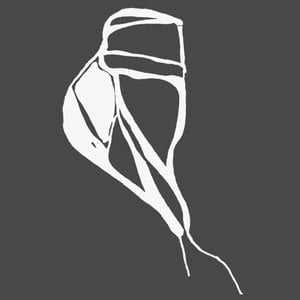 User Bio
Eli Keszler is a New York based artist, composer and percussionist working within the intersections of performance, installation, notation and composition. His work uses microprocessor-controllers and sound producing constructions that activate motors to strike, scrape and vibrate enclosures. These works are often accompanied by collections of visual works, drawings and scores. His installations can be experienced autonomously or with an ensemble/solo performance featuring Keszler's aggressively propulsive drumming.
His installations and visual work have appeared at the MIT List Center, Victoria & Albert Museum, Sculpture Center, The Kitchen, South London Gallery, Luma-Foundation, Tectonics Festival (Harpa Hall) Reykjavik, Centraal Museum in Utrecht, Boston Center for the Arts, Barbican - St. Lukes and 3S Arts among others. Keszler has toured extensively throughout Europe and the US, performing solo and in collaboration with artists such as Christian Wolff, Phill Niblock, Tony Conrad, Oren Ambarchi, Joe Mcphee, Jandek, Roscoe Mitchell, Anthony Coleman, String Orchestra of Brooklyn, T Model Ford, Ran Blake, and Ilan Volkov with the Icelandic Symphony Orchestra. His writing and work has appeared in Bomb Magazine, The New York Times, Wire Magazine, Frieze and Modern Painters. He has received commissions and awards from MATA, Gaudeamus, National Public Radio, String Orchestra of Brooklyn, Foundation For Contemporary Art and a Meet The Composers Grant. Keszler is a graduate of the New England Conservatory of Music.
"Few artists have courted chaos as diligently and scientifically as the percussionist and composer Eli Keszler, whose performance-installation work incorporate small, motorized beaters that pattern and scuff, seemingly of their own accord, against elegant suspensions of amplified piano wire. Friday's event gave Mr. Keszler a chance to make a city landmark a part of the performance....But the bridge, with its steady automotive din of cars and intermittent subway-train thunder, lent new elements, including haunting sustained moans with an almost choral quality. The piano-wire litany... engulfed an audience seated under the resonant archway.
- New York Times on Archway, June 2013
SELECTED EXHIBITIONS
Swarms - Sculpture Center - Installation and Performance (August 21th- 30th, 2015)
'Railsback Curve' - 3S - Exhibition - Portsmouth, NH (May 17th- July 26th 2015)
'Filtrations' The Kitchen - Performance and installation – NYC (February 2015)
One and One Less - Exhibition and Performance w/ David Grubbs - MIT List Center (October-November 2014)
Performance at Galerie West with Konrad Smolenski 'Volkspaleis' - Den Hague (September, 2014)
Victoria And Albert Museum - Installation and Performance with Helm at the Boiler Room (February 2014)
Caramoor Festival – Catenary Installation (May to September 2014)
Luma Foundation - print in group show (January 2014 - May 30th)
AP News - Installation and performance - Zurich (April, 2013)
South London Gallery - NEUM (June to September 2013)
Archway (June 2013 )
Manhattan Bridge in Installation - Commissioned by NPR music, Issue Project Room, PAN Festival, Make Music New York and Department of Transportation
Barbican Performance and Installation - St. Luke's, London (September 2012)
SELECTED PERFORMANCES
Duo concert with Rashad Becker at The Empty Gallery -Hong Kong (March, 2015)
Tony Conrad at 75 Greene Naftali Gallery with David Grubbs - (March, 2015)
String Orchestra of Brooklyn Commission at Roulette - Brooklyn (March 2014)
CTM Festival 2014 – Breaker-NEUM – Berlin (February 2014)
Commission for Icelandic Symphony, Tectonics Festival - Reykjavik, Iceland (April, 2012)
Solo European Tour (April, 2010)
Performances in UK, Finland, Germany, France and Spain. Highlights include Lala Lumo Festival in Helsinki, Finland and Cafe Oto concert with Steve Beresford and Adam Bohman
Solo European/UK tour November 2009 Performances in Scotland, England, France, Spain, Italy, Czech- Republic, Slovenia, Switzerland, the Netherlands and Serbia. Highlights included Cave 12 (Geneva, Switzerland), Klub Gromka (Ljubljana, Slovenia) WIM (Zurich, Switzerland), OCII (Amsterdam, The Netherlands), Extrapool (Nijmegen, The Netherlands)
SELECTED WRITINGS
James Hoff By Eli Keszler (cover story Bomb Magazine Fall 20
'On Xenakis' Preparatory Sketches – The Drawing Center Exhibition – Wire Magazine, Inner Sleeve (September, 2012)
EDUCATION
BA from New England Conservatory of Music (2002)
Major in Performance and Composition -
SELECTED AWARDS
Foundation for Contemporary Arts Grant (2012)
MATA Composers Prize (2012)
Creative Connections Grant (2012)
MATA Composers Prize (2012)
Gaudeamus Composer Award (September, 2012)
SELECTED DISCOGRAPHY/PUBLICATIONS
2014
Oren Ambarchi/Eli Keszler 'Alps' Duo Record (Dancing Wayang Records)
Catenary – Book (REL)
Neum - Book (REL)
2012
Catching Net Collected Compositions and Installations (PAN-ACT)
Aster (8MM) Eli Keszler/Joe Mcphee Duo (8MM Records)
Eli Keszler/Keith Fullerton Whitman 'split' (NNA)
2011
Eli Keszler 'Cold Pin' (PAN-ACT Berlin)
Red Horse (Type Records)
Oxtirn (ESP-Disk')
2009
Aster (REL008) Red Horse (REL007)
APPEARS ON Ashley Paul Slow Boat (LP) Keith Fullerton Whitman "Rythmes Naturels (18re Partie)" INA GRM Commission, Paris (2012) Phill Niblock 'Asheli' "for saxophone and crotales" (2009) Geoff Mullen Armory Radio (Barge Recordings, 2008) Anthony Coleman Lapidation (New World Records, 2008)