Profile Images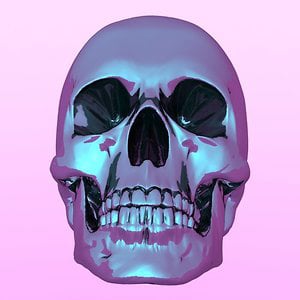 User Bio
Label Owner en SpectraNatura.com
Compositor/Freelance
International contratacion:JamesRod84@gmail.com
Movement, will, dynamism and technic are what Jaime Rodriguez tries to print in his songs, trying to fuse it with sounds of other epochs. Deeply rooted in '70s and '80s disco, funk, boogie and rock, RHOD influences are masterfully interpreted and transformed into modern day underground themes.
He applies them in integration to create an always underground groove with a club philosophy.
Focused on nowadays dance music, James is always opened to any working proposition. He also collaborates with labels like SiriusPandi, Univack , Amoeba ,Flumo, Suara, and many others.
James Rod is also known as:
ATROPICALDISCO
Angela Puerker
Rhod
Momne mehiel
James Rod
Hammon Pata Negra dj
DISCOGRAPHY AND BIO:
Jaime Rodríguez Navarro (aka James Rod) was born in Badajoz (Spain), producer and sound creator (freelance), started his walking in 99/2000 with ingrained tendencies to the break culture in which he was sharing knowledge as a dj with national and international artists.
James has shared stage with artists as Bauchamp(bpitch),Monchipet(Bpitch).Chaton(Num),Pikaya(cadenza),Heartthrob(Minus),Lee Van Dowski(Cadenza,Num)Monoblock(archipel,cynosure),Coyu(Suara,2020 vision), and many many others.
Perfectionist to the maximum, he was working to Sirius Pandi label with artists like: Alland byallo,Reynolds,Lee Van Dowski,Expansul,Seuil,Barrilete,Ruyman mas, Mateo, Rene Sandoval, Elio Ks, Oscar barila ,Ernie ,Tom Demac y Tony Mass besides labels mind Fernando Daxta.
In 2007 he edited his first vinyl references, Ensalada de Sonidos, included in a V.A called Affinities e.p in Sirius pandi recs.
His second references had a very great acceptation and it was mixed by artists like : Agoria,Expansul,Lee van dowski and others...
James establish set up his way to see the music by applying many styles and working technics, exposing them directly by live act, crating his own concept of musical evolution.
A sound evolution, energetic, made to the dance floor, whit that he tries to take out that adrenaline which is latent in each one of us.
Discografia:discogs,beatport,myspace info and more...

-v.a affinities(Sirius Pandi 002)(2007)vinyl and beatport
-Sonidos Discontinuos(ITANET 014)(2007)net label free
-Mann-Frosch-Tarzan Conchita e.(inc.Eleesban yJ.Mondelo and James Rod y Xar Lee rmx)(don..t touch 003)(2007)digital label(beatport...)
-Subtactil records 001(2007)Vinyl and beatport
-James Rod and Xar-Lee kunf-Bada-York e.p(sirius pandi 04)(2007)vinyl and beatport
-The Maquinist-Mas tarde que temprano(Flumo 021)(2007)net label free
-Dandi & Ugo - Parametre (ALBUM) ITANET024(2007)net label free
-Xar-lee kunf-Planeta dagustini(Mann frosch and James Rod rmx)(Beat Maniacs 005)(2007)digital label(beatport...)
-James Rod-Lluvia de fuegos artificiales part 1(UndNet 002)(2007)net label free
-Dj Santorini-Malitettu ITADIGI 031(2007)digital label beatport ¡exclusive!
-James Rod And Xar-lee kunf-Step two ITADIGI 032(2007)digital label beatport ¡exclusive!
-v.a Dulce maria rmx (UndNet 003)(2007)net label free
-Pepe Arcade - 128 RAM REMIXES EP (IR002) (2007)digital label(beatport...)
-Apedreame Angustia.Video de la creadora visual Kowalski(Flumo) con audio de James Rod-Tengo retortijones,un proyecto audiovisual con un concepto natural y reibindicativo sobre las lapidaciones realizadas como castigo o represalia hacia personas humanas en las culturas arabes.
LINK:xkowalski.com/videos1
-Le_go-Artemio(SupernovaBlue records(SNB003))2008 digital label(beatport...)
-v.a The Pandi Touch e.p(Sirius pandi Dig.Series 003)2008 digital label(beatport...)
-James Rod-Lluvia de fuegos artificiales part 2(Undnet 006)2008 net label free
-Spinki y Viki Groove-Verbena e.p(Tema Digital label 001)2008 digital label(beatport...)
-James Rod Y Xar-lee kunf-El Dolo de Pecho e.p(Audiotactil 001)2008 digital label(beatport...)
-V.A 24 Hours 24 Moments(Suara 010)digital label(beatport...)
-Elio Ks-Minimalooza e.p(incl.James Rod rmx and Xar-lee kunf rmx(Audiotactil 002)2009 digital label(beatport...)
-Xar-lee kunf-spirina e.p(Irdialmusic 017)2009 digital label(beatport...)
-VRotz-Farlie e.p(incl.Ezekiel sanchez and JamesRod rmxs)(PacketMusic 010)2009 digital label(beatport...)
-James Rod y Xar lee kunf-Dif-Herencia(AudiotactilRecords 003)2010 digital label(Beatport...)
-James Rod-Arabia L.p(Enzo platform 006)2010 Net label
-James Rod-Balada de una guitarra e.p(Ritmikal Records 004)2010 digital label(juno,djtunes,and more..)
-James Rod-Cazavampiros e.p payed by Josh Wink,Patrick Zigon,Dj Sneak,and more(SiriusPandi 011)2010 digital label(beatport,whatpeopleplay,juno,and more...)
-Budenzauber Presents Life is Wonderfull volumen 10(Budenzauber 010)2010 digital label beatport!exclusive!
-Lola Mento-ego e.p(incl.James Rod rmx) (Ritmikal Records 005) digital label 2010(Beatport,Juno,djtunes,and more..)
-James Rod-Alkassaba e.p(Cutoff 010) digital label 2010(Beatport,Juno,and more...)
-Victor Carazzo-A Change in time e.p(Expmental records 043) digital label 2010(Beatport !exclusive!)
-Xar Lee-Rocket Cretinos(SiriusPandi 012) digital label 2010(Beatport,Whatpeopleplay,and more...)
-Fernando Daxta & James Rod-Esencia Nagual e.p(SiriusPandi 013)(inc.Matias mesteño rmx)vinil and digital 2010 (Beatport,discogs,and more...)
-James Rod-Noches,Flamenco y Berlin ep(Ritmikal Records 007) digital label 2010(Beatport,Juno,djtunes,and more...)
-Marco Bocatto-Bass Funky e.p(Tema didital 011)2010(Beatport,whatpeopleplay,juno,and more...)
-V.A Mitech records 07 aniversary(Mitech 07)2011(Beatpot and more...)
-Integral Bread-Continuiti(Univack records 08)2011(Beatport and more...)
-James Rod-Time in your world(SpectraNatura 001)2011 Net label free
-Time in your world rmx and reworks(SpectraNatura 002)2012 Net label free
-Rhod-Synth Affairs(Spectranatura 004)2012 Net label free
-Momne Mehiel-Mirelula
e.p(SpectraNatura 05)2012 Net label free
-The JESUS-La Nuit reworks and rmxes e.p(Spectranatura 07)2012net label free
-Rhod-Electrica motocicleta e.p(Spectranatura 09)2012 net label free
-James Rod-Welcome infinite & friends e.p(Spectranatura 010)2012
Net label free
-James Rod-Castel of the inmensity e.p
(Univack records 013)2012(Beatport and more...)
Related RSS Feeds