RITUALS
Joined

Location

Sicily
Profile Images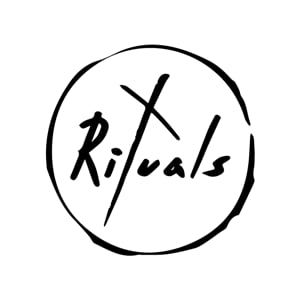 User Bio
The rites of past and present societies have typically involved special gestures and words, dances, performances of special music and much more. Rituals is a movement, a new series of cutting edge music and arts events featuring the best in contemporary underground house and techno alongside state-of-the-art sound and visuals powered by Corsica Studios, the first is a London's leading underground nightclub, in collaboration with Chrome Surgery and a new crew of exciting visual artists, DJs and producers from Sicily. At each Ritual we'll be bringing you exclusive appearances from top-level international artists, many of whom will be playing in Sicily for the first time ever, and support will come from some of the region's finest up-and-coming talent. The rites will take place in bespoke, one-off locations especially customised and themed for each event and tickets to each party will be limited.
—————————————————
Attraverso i Rituali, Nel passato, così come nel presente, le società hanno tipicamente coinvolto gesti, parole, danze, singolari performance musicali e molto altro ancora. RITUALS è un movimento, un'affascinante serie di eventi artistici e culturali coordinata dal Corsica Studios e Chrome Surgery, il primo club pionieristico per eccellenza della scena underground Londinese in collaborazione con una nuova crew di Dj's, visual artist e produttori Siciliani che rappresenterà il meglio della scena house e techno contemporanea. Durante ogni Rituale appariranno artisti internazionali, molti dei quali per la prima volta in Sicilia, affiancati dai più promettenti artisti isolani.
Le location saranno uniche, esclusive, scenari magici riadattati e ridisegnati diversamente per ogni evento.
Related RSS Feeds