Robert Glickert
Plus
Joined
Profile Images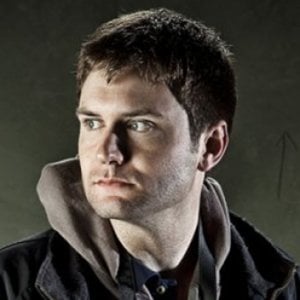 User Bio
Robert Glickert grew up in the film geek capital of the world: Austin, Texas, making home movies in the woods with his friends starting at the age of 12. He had no equipment and no budget, but he had an old 8mm camcorder, good friends, BB guns, and a bottle of ketchup for fake blood, which was more than enough. The joy and energy of making films with his friends at a young age is when Robert realized that filmmaking would be a lifelong passion and creatively rewarding experience.
After high school, Robert was awarded a Presidential scholarship to attend the Chapman University film program in Orange County. While at Chapman, Robert made several student films, including his award-winning thesis film, The Descendent, which played at festivals across the world and sold to Canal + and NBC Universal, where it has been broadcast in Europe, Africa, and the United States. At Chapman, Robert was mentored under Harold Becker (Director: The Onion Field, Domestic Disturbance) and interned at Di Bonaventura Pictures, which were key formative learning experiences. In 2006, Robert took his Senior Finals a week early so he could start work on the Di Bonaventura film, Transformers (Director: Michael Bay), where he worked in the production office assisting the Producers, UPM and Production Supervisor. This was an inspiring and exhilarating environment for him to work in and further learn about the filmmaking craft.
After Transformers, Robert worked on the Marvel film, Iron Man (Director: Jon Favreau) where he worked as production secretary, a key position in the production office. After Iron Man, Robert started developing a feature script with Matt and Ross Duffer, two talented writers he attended film school with. While finishing the screenplay, Robert started work as the executive assistant to Director Justin Lin on the 2009 film Fast and Furious. Here he learned first-hand about the craft of directing a studio film, from the earliest stages of pre-production to the final touches of post.
Through immersing himself in film production on these summer blockbusters, Robert not only soaked up knowledge and skills of the trade, but also made contacts and lasting friendships with key people who would later help out on Road to Moloch.
Robert came up with the story for Road to Moloch in mid-2008 in the midst of storyboarding his feature script, prepped the short film with his producers in the fall of 2008, and went into production on the film in early 2009. Robert currently works with Director Justin Lin, assisting with the development and coordination of his upcoming film slate. Robert continues to develop a variety of film projects as a director, producer, and writer.
Related RSS Feeds