Robert Ryda (Райда)
Joined

Location

Moscow, Russia / Los Angeles, Ca
Profile Images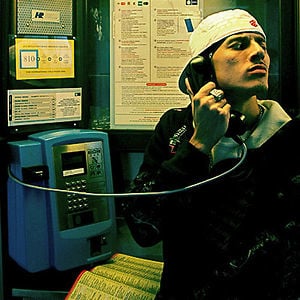 User Bio
* Started in 2000 from scratch. While gathering equipment for my early studio I have earned respect from internet audience battling in emcee battles online (on nationwide-known resource "Hip-Hop.ru"). During about 2002-2006 I was known by the name of "Ghostrida", this is when I opened my own rap-battle resource "RapWar", which was actively promoting online emcee battles to raise the skills of the active users and to create a broader rap community in Russia. With a number of years "Rydarecordz" studio became more known, I have started to work with different software and plugins and got involved into gear and sonic quality. So the clients always came back and spread the word of mouth about me to their peers and social networks.
* In the beginning of 2009 myself, Atom, Vahtang and DjErik started a school in the center of Moscow. We have created a learning and training ground for the beginner musicians that was called "NewSchool". It involved developing people's skills in emceeing, music production, djing and beatboxing. During this period I have worked close with Le Truk, Steppa Style, Lady N and many more local and foreign hiphop and reggae artists. I have been able to make an investment into upgrading the studio even further and reached the understanding of quality signal chain. Even though this has brought attention of numerous media people right over to us this hasn't kept us going long enough for personal reasons and in 2010 we had to move on, this is when move out with all my gear.
* Its been ten years since I started and by now I have made countless records for myself and others as a sound engeneer and as an artist. There have been several music artists that emerged because of my effort, as a part of my influence. My private "Rydarecordz" studio is currently up and running and I try to look after it very carefully and upgrade when necessary. I worked and keep working with talented and active local and international artists from Russian Federation, United States of America, Europe and more.
* I am looking for additional support and recognition to develop further. Looking for networking with interesting musicians/artists and professionals.
▬▬▬▬▬▬▬▬ஜ۩۞۩ஜ▬▬▬▬▬▬▬▬▬
FULL-LENGTH ALBUM RELEASES DONE BY ME:
* Стакан aka Sil-A "Апостол Своей Веры"
(2004, Rydarecordz)
recording/mixing: R.Ryda
* Стакан aka Sil-A "88"
(2006, Rydarecordz)
co-production/recording/mixing: R.Ryda
* Ryda / Kravz "Mutnie Parni Vol.1" (mixtape)
(2007, Rydarecordz)
recording/mixing/co-production: R.Ryda
* Robert Ryda "Lyfestylez" (mixtape)
(2008, Rydarecordz)
recording/mixing: R.Ryda
scratch: Dj Samoa
* Lady N "Time a Come"
(2010, NewSchool/Rydarecordz)
recording/mixing: R.Ryda
* LeTruk "Здесь и Сейчас"
(2010, NewSchool/Gazgolder)
co-production/co-recording/co-mixing: R.Ryda
* Irene Nelson "Sunrise"
(2010, NTMG/Gary Miller)
co-recording: R.Ryda
* Kravz "Набор Ассоциаций"
(2011, Beatworx/Rydarecordz)
mixing/co-recording: R.Ryda
* Pete Millz "California Cries"
(2011, DPR Records)
recording/mixing: R.Ryda
▬▬▬▬▬▬▬▬ஜ۩۞۩ஜ▬▬▬▬▬▬▬▬▬
Related RSS Feeds