rocdomz
Joined

Location

El Cajon, CA
Profile Images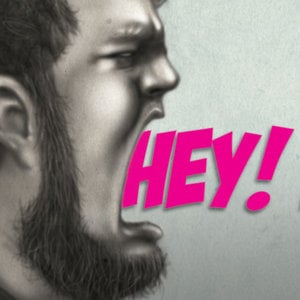 User Bio
twitter.cdom/rocdomz
facebook.com/rocdomz
myspace.com/rocdomz
youtube.com/rocdomz
Timothy J. Trudeau remembers clearly listening to '70s soul music like The Spinners and The Delfonics, while riding through the South Bay neighborhood of San Diego. Sitting in the backseat of his father's car, the future president and co-founder of Syntax Records was just a child nodding his head to songs well beyond his years. He may not have known it then, but he was planting the seeds that would one day become a hip-hop empire. No one could have predicted that this unassuming kid from California was quietly developing a taste for breaking the mold.
Tim gained an appreciation for music and showed an aptitude for arranging sound at a young age. As a student of the Wagner's World of Music, he played selections from Beethoven at his recitals. Yet, in spite of his beginnings in the classics, Tim and his brother Steve gravitated towards the music of the streets that was rising into the mainstream. "We were always the kids who loved rap," he recalls. "When I heard 'Rapper's Delight' by The Sugarhill Gang, something happened on the inside."
While his brother nurtured aspirations to be a rap artist, Tim made beats using his computer, keyboard and anything else he could get his hands on. Like many youth of the '80s, the two spread cardboard out in their backyard to breakdance. They bought rap on tapes at swap meets. Simply put, for the Trudeau brothers, life was hip-hop, and they never got enough.
Eventually, Tim learned that the business side came naturally to him as well. By 14, he sold his first beat to an upper classman in his school. "It was only maybe $30, but in the 9th grade, that's a lot of money," he jokes. Within a year, Tim was managing local artists. He also helped an artist get his first single on the radio. "I was just doing what I was drawn to," Tim reflects. "Back then, I didn't know how to define it."
His beginning forays into the music business were slowly grooming him for bigger and brighter ventures. For example, it gave him an eye for highly visible venues through which he could promote music, and one of his earliest tools was the Internet. In the mid-'90s, Tim created TruHipHop, an email list that served the underground hip-hop community. It quickly grew to more than 10,000 members worldwide. At the same time, Tim built websites and began writing music reviews for various publications.
Sackcloth Fashion formed in 1997 when Tim, his brother and his friends realized that their combined efforts could make a serious difference in the music industry. In the beginning, they were just four guys and mere fledglings on the rap scene. However, when they were booked at Cornerstone Festival, they knew they were on to something large. Although their lineup evolved over time, their united passion remained the same.
"The reason Sackcloth worked was because it was natural," Tim says. "We were trying to do something new and positive with hip-hop." The blend of genres was truly ground-breaking and word spread fast about this up and coming band. A fanbase was building both at shows and on the band's website. The next year, they were invited back to Cornerstone. Before the band even took the stage, their 10-song EP sold out.
By 1999, Tim's multi-talents were proving to be an essential part of Sackcloth Fashion. In a rare move, he helped the band secure a deal with a local indie label that had national distribution, all the while allowing Sackcloth Fashion to retain all of its rights as a band. Using this method, the members of Sackcloth had complete control over their music and went on to sell more than 40,000 records. The band created their own imprint, and after signing other artists, they eventually became Syntax Records.
Today, Syntax Records is its own label that has housed some of the biggest names in underground hip-hop on its roster (including Pigeon John, Kaboose, Braille, LA Symphony, RedCloud and others). Based in San Diego, where it all began, Tim serves as president and manages a team of more than seven full-time employees. He also made a landmark deal with Koch Distribution that puts the albums of Syntax recording artists in stores across America. Many of those artists are touring full-time – hitting more than 150 cities. Their music is appearing in major motion pictures. All the while, Tim and his crew have never lost their focus. "We're making music to change lives," Tim describes.
"I'm hyper-against what people consider road blocks. I flat out don't believe in them," he says. "I don't believe they have power over me. There is always another way to handle something, and you can't run out of options. Personally, I just wouldn't give up -- no matter what. I never had a plan B." From the board room to the board in the studio, Tim Trudeau does it all. His accomplishments far outweigh his humble beginnings, yet he is still very much that child who moved to the grooves of The Sugarhill Gang. He never lost his awe for the art of hip-hop. He held fast to his desire to see authentic, stereotype-shattering music have a place on pop music's main stage. Whether he is the manager, producer or the MC, Tim is a man marked by passion and drive -- a true lover of hip-hop who never met a brick wall he couldn't bust through.
Related RSS Feeds
Recent Activity
rocdomz does not have any activity yet.