Rosario F. Yubero
Joined

Location

Madrid. Spain
Profile Images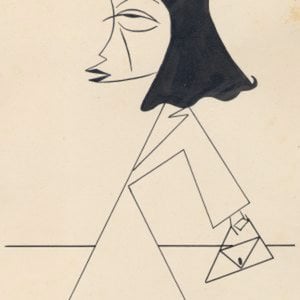 User Bio
Contact: fuentenebroyubero@gmail.com Tel.: +34 644481772.
Rosario F. Yubero (Madrid, 1981) graduates in Communication Science in Madrid Complutense University in 2005. That year she begins her studies on Film Direction at Madrid Cinematography School (ECAM), in which she directs several shortfilms. In 2006 she acquires her Pedagogical Recognition for Teaching (CAP), specializing on Spanish Language and Literature. In 2007, she completes her studies at ECAM and participates in the Young Iberoamerican Talents First Meeting. Her shortcuts have been selected in several festivals. "Happily Ever After" was chosen to participate in past editions of Tarazona and Moncayo Paco Martínez Soria" Comedy Film Festival, Elche Young Directors Cinema Exhibition and Cinemajalvir, among others. Her shortfilm "An m with an a" received, in the Fifty Second Edition of Valladolid Film Festival, SEMINCI 2007, the Young Directors Prize and a Plate to acknowledge its Values as Best Contribution coming from the Cinematography School of Madrid. In addition, she participates in the latest editions of international festivals so recognized as Kustendorf, Emir Kusturica, Serbia, or the 13 th du Cinema Spagnolo, France, among many others. In 2008, she wrote and directed "Out of Place", HD short film, starring Andres Resino and Claudia Molina. She won the Best Screenplay Award in Festival de la Rioja, Alava, and the Public Prize at the First Edition of the Latin American Festival of short films for ABC, among others.
Her latest shortfilm is "Ingenuity", based on real life spanish cartoonist Pepe Rull.
Currently, she works as a teacher of media and as a publicist.
Rosario F. Yubero (Madrid, 1981) es licenciada en Comunicación Audiovisual por la UCM, con Matrícula de Honor en Programación de Radio y Televisión, en 2005. Ese mismo año, comienza sus estudios de Dirección de cine en la Escuela de Cinematografía y Audiovisual de la Comunidad de Madrid (ECAM) donde realiza varios cortometrajes y participa como Ayudante de Dirección y Script en otros tantos. En 2006, obtiene el CAP en Lengua y Literatura Española. En 2007, finaliza sus estudios y participa en el I Encuentro de Jóvenes Talentos Iberoamericanos. Sus cortometrajes, como directora, han sido seleccionados en varios festivales. "Y fueron felices" ha participado en anteriores ediciones del Festival de Cine de Comedia de Tarazona y el Moncayo "Paco Martínez Soria", la Mostra de Cinema Jove de Elche y Cinemajalvir, entre otros. Con el cortometraje "La m con la a" consigue el Premio de la Juventud y Placa de reconocimiento como Mejor Aportación de la Escuela de Cinematografía y Audiovisual de Madrid, en la 52 Semana del Cine de Valladolid, SEMINCI 2007. Además, participa en las últimas ediciones de festivales internacionales tan reconocidos como Küstendorf, de Emir Kusturica, Serbia, o la 13ª du Cinema Spagnol, Francia, entre otros muchos.
En 2008, escribe y dirige "Fuera de lugar" cortometraje realizado en HD y protagonizado por Andrés Resino y Claudia Molina. Ganó el Premio como Mejor Guión en el Festival de la Rioja-alavesa y el Premio de Publico en la I Edición del Festival Iberoamericano de cortometrajes de ABC (FIBABC), entre otros.
Su último cortometraje es El Ingenio (35mm), basado en la vida real del caricaturista almeriense Pepe Rull y protagonizado por Rodrigo Saenz de Heredia y Antonio Hortelano.
Actualmente, trabaja como Profesora de Audiovisuales y Realizadora de publicidad.
Related RSS Feeds