RoseCityKendamaTeam
Joined

Location

Portland/SanFrancisco
Profile Images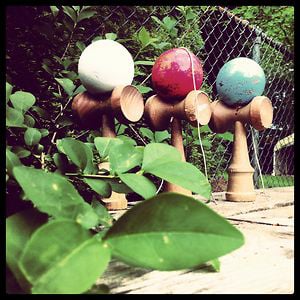 User Bio
RoseCItyKendamaTeam is myself and my friend Nick Yturralde. We met about 2 months ago right before the Kengarden Roots Tour stop up here in Portland. We kicked around the idea of starting a small Portland based kendama group and the RoseCityKendamaTeam blossomed from there. Check this page for more personal and group edits from both of us.
Brendan Craig. 20. SF native transplanted in Portland for school. Skiier. Skater. Cyclist. Been playing kendama the better part of 2 years. First time I picked up a kendama was at the September 2010 Kendama Battle Jake Wiens put on. I walked in he handed me a kendama and the rest is history.
Nick Yturralde. 23. AK born and raised. Living in Portland now. Started playing kendama 3 years ago. Professional piercer and tattoo fiend. Longboarding, skiing, and anything I can juggle are my passions. Look for my Edit 1 to drop on here soon. Been filming and preparing for it for a while now.
Related RSS Feeds
Recent Activity
thanks alex! did you notice the guslinger to handle stall?

this is great. really clean hard tricks in here, so jealours on the fast gunslingers. keep it up,