rotack
Joined

Location

Plot#232 sector 27,korangi,indut
Profile Images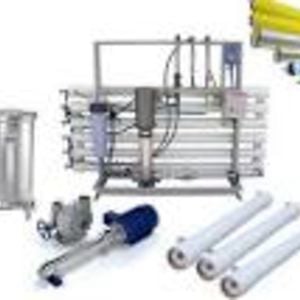 User Bio
R.O.Tack Water Technology
Water Treatment sector is undergoing a rapid change on account of the entry barrier in the global market. In competitive and quality environment international level recognition has become need for every company for the longer-term growth. Every component of the quality system in the plant that meets the National and International standards has become necessity for today. Therefore every step of the project delivery from conceptualization detailed engineering to documentation have to be prepared to comply with the stringent regulatory requirements.
The foundation stone of R.O. Tack Water Technology was laid in the year of 2001 in Karachi by a veteran Mr. Ayaz Attari and Mr. Azhar Frooqi is the main Director of the company who guided the company to touch the height of success. Due to the continuous efforts of the our director towards excellence R.O.Tack Water Technology has become an unrivaled manufacturer & supplier of RO Water Systems; especially Reverse Osmosis Systems. Today our Reverse Osmosis Filtration Systems are considered as the best in the market. Some of the attributes that play significant role in our uniqueness are as follows and we provide complete range of solution like packaged system turn key projects and also we offer you technical services.

Multi Grade Filter
Dual Media Filter
Micro filtration
Ultra Filtration
Nano Filtration
Reverse Osmosis
Water Softening System
Demineralization Plant
Mixed Bed Plant
Sea Water Desalination Plant
Waste Water Recovery Plant
Water Treatment Chemicals
Sewage treatment plant
Mineral Water Treatment Plant
Package Drinking Water Treatment Plant
Swimming Pool Filtration Systems
DM Plant
Effluent Minimization
Sterilization by Ultraviolet Systems
Ozonation.
Domestic RO system
Water filtration plant for residential projects
Chemicals,
Turn Key Projects
Complete Detail Design, Engineering, Procurement and construction provided at single finger only for complete End to End solution with high quality deliverables.
Our Deliverables.
Detail Proposal with Costing.
Basic Design and Engineering Packages.
Complete Engineering with all related standard norms.
Complete procurement.
Construction
Commissioning.
Operation and maintenance.
Tel: +92 (21) 5436228
Fax: +92 (21) 2621927
Cell: +92 (300) 2824299
Email:rotackwater@yahoo.ca
Website: rotackwater.com.pk
Reverse osmosis plant boiler feed water Chemicals Filters Pumps Swimming Pool Equipment Water Distilling Purification Filtration Softening Water Treatment Service Domestic Industrial Commercial Filtration Accessories Products RO Systems Cartridges Softeners Ozonators Deionizers Bottling Waste Treatment Plants Tanks Multi Media Sand Carbon Automatic Desalination Storage Containerized Whole House Dozing Resin Services mineral water bottled water drinking water
Related RSS Feeds