Rupert Raineri
Joined

Location

Sydney, Australia
Profile Images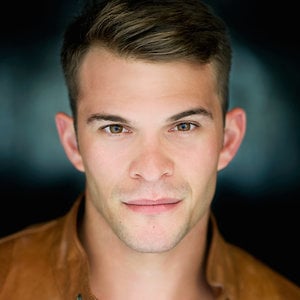 User Bio
Actor, writer, director, producer, presenter, athlete and voice over artist currently based in Sydney, Australia.
a graduate of the Anglican Church Grammar School, Churchie.
a member of the QAS, UQBC and QLD rowing teams.
'...an outstanding all rounder...if churchie is the making of men,
then perhaps the legacy Rupert has left behind, should be the fabric
from which they should be cut... '
- Jonathon Hensman, 'ACGS'
a nominee for short films that stole nominations at Cannes Short Film Festival and BIFF.
a lead role in the Lead the Way Films feature 'Barney' as the character of Sam.
a supporting character along side Ian McFadyen in the role of James Kolker for the QPIX feature film "Dartworth",
the role of Sir Toby Belch in the Shakespeare classic 'Or What You Will' for Blackfox Theatre in the Brisbane Festival.
a graduate of the National Institute of Dramatic Art (NIDA).
'...an intelligent actor, rupert has all the qualities of a leading
man for work both here and internationally...'
- Don Groves, 'IF Magazine'
a professional presenter for Reef and Woolworths nationally, represented by Morrissey Managment.
an emerging voice over artist, represented by Morrissey Voices.
a founder of the 'Savage Production Line', where he writes, directs, produces and stars in his own work.
above all he is 'an actor' represented by top Australian talent agent Mark Morrissey and Associates, now Morrissey Managment.
'...rupert was a standout at the NIDA Showcase with a
commanding presence on stage as well as onscreen...'
- Mark Morrissey, 'Mark Morrissey & Associates'
his passion is telling unique and original stories that are sculpted for actors about complex, challenging and broken characters that audiences can connect to on a universal spectrum.
a hard and enthusiastic worker, constantly training both physically and emotionally to become the best actor he can be.
feel free to contact him in a professional and friendly manner.
Related RSS Feeds