Ryan Pierson
Joined

Location

Phoenix, Arizona
Profile Images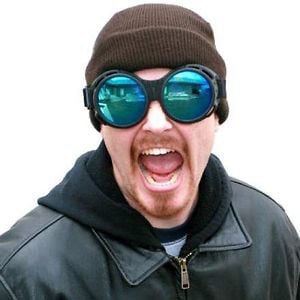 User Bio
Oiginally from Illinois, Ryan Pierson moved to Phoenix, Arizona in early 2005. Soon, after partnering with fellow filmmaker Jeremy Keith Clayton, he co-founded Friar's Lantern Entertainment (FLE). Pierson then took on his first feature directing role for the film At Best Derivative. After completion, the film premiered locally and quickly garnered national DVD distribution. Pierson, through FLE, then co-founded several monthly events such as the Standing Room Only Tour, featuring live local bands and stand-up comedians, which culminated in the hugely successful "Will Rock 4 Food" charity event. His company then went on to host the comedy competition LOLAZ!, and eventually founded the Filmstock Film Festival , Rebel Filmmaker AZ meetup grou and The Rebel Film Consortium . During this time, Pierson produced and directed the highly acclaimed short film Of Blood & Gin, which took third place at the Filmstock PRIME Film Festival event in January 2011. He then wrote and directed the short film APOCALYPSE SALAD, which premiered at the October 2011 Filmstock Film Festival, where it won the "Audience Choice" award. He recently directed an award winning music video for the Bad Cactus Brass Band and is currently in post-production on his newest directorial effort, a short film entitled 'Within'.
Though a self-admitted "director at heart", Pierson has also produced several films, both at the short and feature levels, including the upcoming feature film Cathedral Canyon starring Winsor Harmon and Lorenzo Lamas. He has also acted as editor, executive producer, producer, cinematographer, assistant director, writer, actor, as well as in several other capacities for dozens of documentaries, music videos, instructional videos, webisodes, television pilots and various public/private events. In addition, he has given multiple radio and video interviews, has lectured to film classes both at the university and high school levels, has taught "how-to" director courses geared towards the indie filmmaker, and has served as a judge for several entertainment-related festivals/events. He has also been asked to sit on several film-related committees, including the Professionals Advisory Committee for the Art Institute of Phoenix's Digital Film and Video Production Department.
His extensive "on set" experience is compounded by two degrees in Graphic Design/Fine Arts (having worked as Senior Designer and as an Art Director for nationally respected design firms), an unparalleled knowledge of film theory and a focused, soft spoken demeanor that leaves him very well received with both cast and crew.
Pierson currently resides in Mesa, Arizona with his wife Jana and daughter Addison, and remains very active in virtually all aspects of filmmaking. He continually strives to push the growth and professionalism of his filmmaking career, while also staying heavily involved in the Arizona film community at both the local and national levels.
Ryan Pierson can be contacted by email at: filmsalad@gmail.com
Related RSS Feeds