Sam B Kim
Plus
Joined

Location

Los Angeles, CA
Profile Images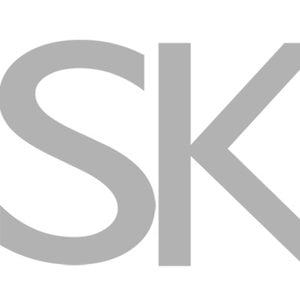 User Bio
Bio:
During his last year at the world renowned American Film Institute, Sam Kim has helped lead his team to one of the most ambitious and challenging thesis films of the year. With a budget of $55,000, he shot an 18 page script in 11 locations in seven days. With a camera, grip and electric team as big as 30 people on any given day he planned meticulously for three months and ended up with a 60GB folder of research and planning for his the film in preproduction. His thesis film, Jin, is expected to be finished this fall and begin entering festivals.
Sam Kim has spent the last ten years of his life finding a way to tell stories visually. At 17 he helped create the first closed circuit television programing in a public high school in san Francisco creating content, from music videos, and interviews to daily reports and special broadcasts. He graduated from San Francisco Sate University in 2006 where he was taken under the wing of cinematographer, Weimin Zhang who helped guide and channel his energy for the love of the image.
Sam Kim recently just received his masters of fine arts in cinematography at the world renowned American Film Institute where he was taught and continues to be mentored by some of the most influential cinematographers of today's industry such as Stephen Lighthill, ASC (Nash Bridges), Bill Dill, ASC (Soulfood), Bob Primes, ASC (Felicity, Quantum Leap), David Armstrong (Saw I-VI), and Shane Hurlbut (Terminator Salvation).
Sam Kim mixes both his artistic side with his technical prowess to deliver a specific look and feel to every film he works on. Trained with a celluloid background he has adapted it to the digital world and, as the ever student he is, applies and finds new ways to use the mediums creatively and purposefully. Given the nickname, Techie, from colleagues, he looks not to close any doors but best find the way to explore subjects with new tools of the trade. Versed in 16mm, 35mm and HD formats he is ready and willing to take the challenge of any story and format necessary.
Sam grew through his ranks in the grip/electric department where he freelanced all over california. not only can he just point a camera but he understand the subtleties that light portrays and how it can bring across subconscious thoughts.
Personal statement:
First and foremost I have the greatest respect for all art forms but it is the art of cinematographic expression that truly grabs my heart. A film never has one artist but relies on a whole team, sometimes an army, and when the work is done it's amazing to see how so many people can bring a piece together.
There are films of all kinds, some aim just to entertain and others have a statement to say but to me the power of films is the emotional connection that an individual has with the film and how when experienced with others can have a bigger or completely different response. By following a journey we're able to testify to more than our own life. We can commiserate, educate, empathize and be moved to action. The mix of sounds and visual stimulation is enormously powerful.
I can trace back my love for light and capturing images to three years old. It took years to understand where my love for film came from but I realize now how unimportant that is. It's only necessary to know that I love it and that i find myself lucky and blessed to be in touch and working with those who truly have a passion for this art.
Related RSS Feeds