Christopher San Agustin
Joined

Location

Portland, Oregon
Profile Images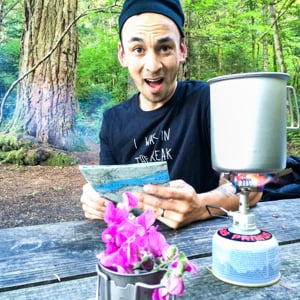 User Bio
Chris San Agustin is a Multidisciplinary creative who has over 5 years of experience working with the top digital firms in New York City and their elite client list. After honing his craft in Motion Graphics and Design over the years, Chris has expanded his creativity into other fields of the industry such as Art Direction, Storyboarding and Production. His fascination for developing and expanding his skills while also maintaining a humble work ethic makes him a personable collaborator for any creative team.
Chris started his career as a videographer; producing, shooting and editing short films for VIMBY and the San Francisco Museum of Modern Art. His work was recognized in the Bicycle Film Festival and even graced the walls of the SFMOMA. Chris' passion for the moving picture went hand and hand with his meticulous desire for design. He's since moved on to become an accomplished designer and animator, humbly working with some of the most prolific studios in the industry.
His continuous desire to explore his capabilities within creative fields ties in with his love for cycling. He has organized events in Chiang Mai, Khon Kaen and Bangkok, Thailand; Bikepacked through the Santa Cruz Mountains and most recently mapped out the snow covered single track in New York. His passion for exploring the natural world is indicative to Chris' personality with all of his passions.
Related RSS Feeds
Recent Activity