Santa Fe Digital Imaging
Joined

Location

Sangre De Cristos
Profile Images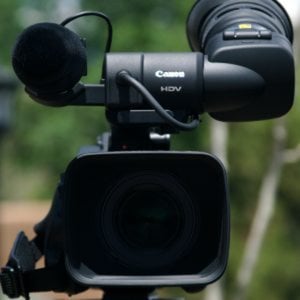 User Bio
I have over 25 years in retail photographic processing industry. Still film and digital photographer, and small business owner concurrent with over 25 years in customer service and sales.
I completed New Mexico's Film Technician Training Program at Santa Fe Community College in 2007 and am currently interning with the FTTP program there.
I have approximately four years experience with commercial video equipment as camera operator and assistant. Directed live TV spots for local access television. Directed and edited public service announcements for local cable TV. I was a camera operator working with 2007's Governor's Cup documentary award winner and am currently working with Riff-Raff Entertainment as Director of Photography and Executive Producer for various projects including the 2008 "Best Picture" award winning 48 Hour Film Project, "Tinkerin'". I shot an EPK project for "Felon" a feature film directed by Ric Roman Waugh and DP-ed by Dana Gonzales and recently worked as a Camera Utility and DUT for "Sex and Lies in Sin City", a Lifetime Network MOW. I have worked with Dale Sonnenberg, Eddie Rio, and Beau Chaput on various projects within the camera department and have operated, assisted, or ran "Digital Media Management" (P2, SxS, and R3d) for many other independent short film projects in New Mexico. I also have a SteadiCam Flyer and am working on developing those skills.
I have experience as animal wrangler, weapons master, special effects artist, and props.
I have an extensive list of still photographic, HD video and sound equipment, which includes the Canon XL-H1 and Panasonic's HVX 200. Have working knowledge of Panasonic DVX, JVC DV, Sony HVR, and Canon XL series cameras.
I have vast experience with P2 media management, hands on experience with the Red One 4k digital camera and personal training from Ted Schilowitz, President and Co-founder of Red Digital Cinema, with Red digital media workflows. Additionally, I have had personal training from Tom Bolens at Clairmont Camera in Los Angeles with the Arri 435 film camera and loading procedures.
I have a working knowledge of many PC and MAC software applications including Photoshop CS2, DPP, iMovie, and Final Cut Pro 6. Familiar with Movie Magic and Final Draft.
OSHA passport for the film industry awarded in 2007.
Demonstrated ability to play nice with others.
Related RSS Feeds
Recent Activity
Santa Fe Digital Imaging does not have any activity yet.