Sarker Agro
Joined

Location

Bangladesh
Profile Images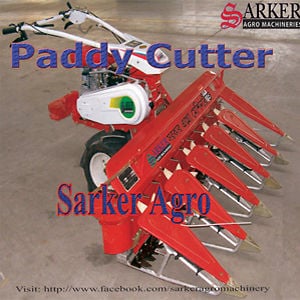 User Bio
We are first to introduce quality reaper at Bangladesh. This rice cutter can harvest 1 acre paddy or wheat field in 1 hour. This paddy cutter machine is very fast, easy to use, save cost of labor to meet the labor crisis.
আমরা সর্বপ্রথম বাংলাদেশে ধান কাটার যন্ত্র নিয়ে আসি.
এই মেশিনের দিয়ে এক ঘন্টায় এক একর কৃষিজমির ধান কাটা যাবে.
এই মেশিন স্বল্প মূল্যের, খুব দ্রুত, সহজ ব্যবহারযোগ্য , খরচ বাঁচাতে এবং শ্রমিক সঙ্কট মেটাতে ধান কাটার মেশিন এখন বাংলাদেশে .
Sarker Agro Machinery.
Bangladesh.
sarkeragro@gmail.com
Visit:-
facebook.com/sarkeragromachinery
Related RSS Feeds