Satoshi Date
Joined

Location

London / Tokyo
Profile Images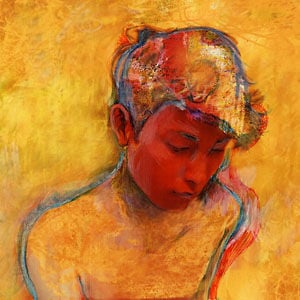 User Bio
Satoshi Date was born in Tokyo. His passion for painting, photography, music and design began at a young age and after leaving school he made the decision to study design for five years, eventually coming to London to study fashion, which he saw as a discipline that allowed him to combine all the ideas he had been accumulating throughout his life in one discipline.
Upon graduating from Central St Martins with a BA in Women's Wear, Satoshi founded his self named collective, which has since been working in various media in an eclectic and often unconventional way to produce exciting new creations.
He employs the mixed media approach in all aspects of his personal and collaborative work, using hand made and organic fabrics in the attempt to rediscover senses hitherto forgotten emotions. Satoshi's fashion collections express the intimate relationship between the senses of sound, sight and touch in the attempt to engage with, and reinvigorate the senses.
Satoshi Date's inspiration comes from delving inside the minds of individuals and channeling the emotions he receives through communication with others. His work is admired for its unique form, texture and its original reflection of the environment in which he lives and works. He aims to connect with the personality and character of those who wear his clothes while enabling them to engage with their emotions. He produces his own felt from organic wool and hand paints the canvas he uses and uses fabrics and textures that stimulate the senses of his wearers and demonstrate the distinctiveness of handmade fabrics as compared with mass produced products.
His work has been exhibited and reviewed throughout the world, one of his silk garments winning first prize in the prestigious 'Silk Road Competition' at the British Library, where it was also exhibited in August 2004, and The Ethical Fashion Show in Paris in October 2007. His own Exhibition 'KoRo' in both London and Ankara(Turkey) in 2008-9 and he showing his garments collection at London Fashion Week in regular basis. Among other magazines, his collections have been reviewed by 'Worn' fashion magazine, Canada, 'Elle Germany online' , 'Indie' magazine, Switzerland and Amelia's Magazine. His art works are available at 'Book and Book Shop' in Shoreditch(London) and Music CD at Aquvii in Tokyo.