Salem Baptist Church Chicago
PRO
Joined

Location

Chicago Roseland Community
Profile Images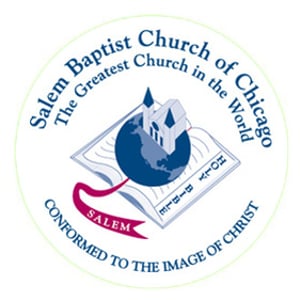 User Bio
The Salem Baptist Church of Chicago, under the leadership of Rev. Senator James T. Meeks, serves as a beacon of peace and hope for the Chicagoland area.
With sincere compassion, genuine care and concern for people from all walks and backgrounds, Salem's faith propels its congregants into action. As a "Church Without Walls" Salem's primary focus is to provide spiritual, social and community outreach that uplifts and helps individuals in their walk with Christ.
As you browse our website, we hope you sense our excitement about what God is doing here. Regardless of where you are in life, we have a place for you to grow.
The Salem Baptist Church of Chicago held its first worship service on January 20, 1985 at 8201 South Jeffrey Boulevard. During their five-year period at this location, the church experienced steady growth. Because of Salem's emphasis on preaching and teaching Biblical principles, bringing spiritual truths to everyday reality with a daring, simple clarity, almost 1,000 members were added.
In July 1990, the Salem Baptist Church purchased properties located at 11800 South Indiana, which included a church auditorium, school, parsonage and covenant. Salem now has over 20,000 members, making it one of the fastest growing churches in the nation.
In September 1990, out of concern for the quality of education that inner city children receive, Salem established Salem Christian Academy (SCA), with the focus of providing quality education to over 500 children from pre-school through eigth grade.
Salem has the largest Sunday Service in Chicago with almost 10,000 people in attendance. The midweek Wednesday evening Bible study is also among the largest services in the City of Chicago. The Main auditorium is known as the House of Hopeand it is located at.
House of Hope
752 E. 114th St.
Chicago, Il 60628
The House of Hope is a 10,000 seat arena for family entertainment, sports and cultural events. The arena's multipurpose use lends itself to hosting events of varying scales.
Built in 2005, the House of Hope is the newest arena in the Chicagoland area. Located just 15 minutes South of the City, the House of Hope is easily accessible right off the Bishop Ford (I-94) expressway at the 115th exit.
Related RSS Feeds