San Diego County Sheriff
Plus
Joined

Location

San Diego County, CA
Profile Images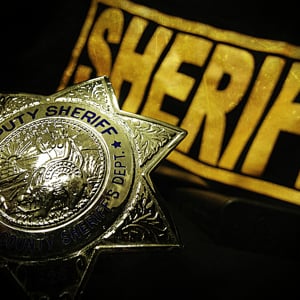 User Bio
The San Diego County Sheriff's Department is the chief law enforcement agency in San Diego County. The department is comprised of approximately 4,000 employees, both sworn officers and professional support staff. The department provides general law enforcement, detention and court services for the people of San Diego County in a service area of approximately 4,200 square miles. In addition, the department provides specialized regional services to the entire county, including the incorporated cities and the unincorporated areas of the county.
Please note, this is a moderated online discussion site and not a public forum. Many of our postings concern matters of employee and volunteer successes. We believe it is the height of incivility to use those opportunities to vent about unrelated topics or offer unrelated insults. We are respectful of the right we all have to free speech. We invite any users with opinions on any topic to post anything they want on their social media accounts. We simply ask for a degree of civility when making comments on our pages. Any user would likely expect the same of those posting made by others to their pages.
Comments made by the public to our page will be reviewed, and while comments will not be edited by our personnel, the Department reserves the right to remove comments that do not adhere to these standards:
• Clearly off-topic – comments unrelated to the purpose and topical scope of the page. The page is not meant for comments that do not directly relate to the purpose or topical scope of the page.
• Obscenity.
• Child pornography.
• Vulgar words
• Offensive comments that target or disparage any ethnic, racial or religious group.
• Incitement to imminent lawless action/support illegal activity.
• Speech presenting a grave and imminent threat.
• Fighting words.
• True threats.
• Fraud.
• Defamation (libel/slander)
• Solicitations to commit or speech integral to criminal conduct.
• Promotion or advertisement of a business or commercial transaction.
• Promotion in favor of, or in opposition to, a candidate campaigning for election to a political office.
• Copyrighted material (if posted without the copyright holder's consent).
• Use personally identifiable information such as social security numbers, addresses, medical information and telephone numbers. We recommend you not share personally identifiable information on our Facebook page.
• Spam or links to other sites, comments by automatic software programs or "bots."
Comments expressed on this site do not reflect the opinions and positions of the San Diego County Sheriff's Department or its deputies and employees.
Comments on topics outside these postings may be directed to the Sheriff's Department via sdsheriff.net/
In an emergency, call 9-1-1. For non-emergencies, call (858) 565-5200.
Related RSS Feeds