Profile Images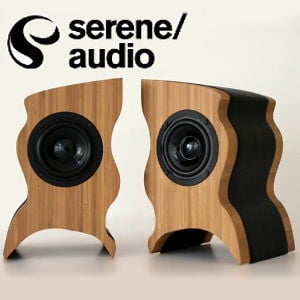 User Bio
Serene Audio was established out of our passion for music and hifi, and because we felt desktop/computer speakers available today are not keeping up with the advances in quality of digital music available today.
Our value for high performance sound quality - paired with our love for design inspired us to collaborate with local craftsman, combining sound design know-how to build a new category of speaker. One that showcases a rare combination of hand crafted quality and advanced acoustics all within a unique modern design.
With respect for our natural environment we have diligently sourced non-toxic and environmentally friendly materials for use in our products, without compromising build quality. It's with this pairing in mind that we explored the best methods to display our superb full-range driver – a rare gem in speakers of this category.
Serene Audio is inspired from architecture around the world, industrial design, and our passion to introduce people to the magic of high-end sound within a marriage of form and function.
Serene Audio is an escape for your eyes and ears.