SeveralStudio.
Joined

Location

Barcelona, Spain
Profile Images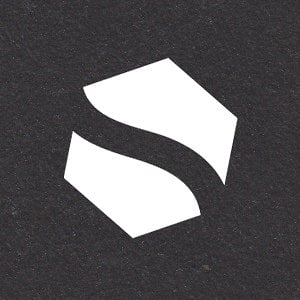 User Bio
Several [sεvrɘl]*
determiner
a. more than a few; an indefinite small number
b. (as pronoun; functioning as plural)
adj
1. (prenominal) various; separate
2. (prenominal) distinct; different
As the definition of our name indicates, our production and design studio is big enough to deal with the worlds largest companies but also small enough to provide the most personalized and unique service to each of our clients. In the same vain, we pride ourselves on our distinct ability to combine the esthetic with functionality, and at the same time differentiate ourselves by consistently delivering unrivaled original content.
We specialize in audiovisual services - from feature films, documentaries, animation, to motion graphics, art direction and web design. Our many skills and creative tools allow us to transform a corporate idea into a work of art. We know how to bridge the gap between the corporate world and the consumer, as well as strengthen the ties between the brand and the consumer by consistently striving to engage our audience in an emotional way.
We have more than a few skills. We are distinct and different with various expertise and separate talents – We are Several.
--
Several [sεvrɘl]*
(del inglés.)
a. más de unos pocos, un pequeño número indefinido several people objected
b. (como pronombre, funciona como plural) several of them know
adj
1. (prenom.) varios, separada the members with their several occupations
2. (prenom.) distintas, diferente three several times
Por definición, nuestro nombre en inglés indica que nuestra productora y el estudio de diseño es lo suficientemente grande como para trabajar con las grandes compañías, pero también lo suficientemente pequeño para proporcionar un servicio personalizado y único a cada uno de nuestros clientes. En todos nuestros trabajos buscamos combinar la estética con la funcionalidad, y al mismo tiempo diferenciarnos ofreciendo contenidos originales.
Estamos especializados en servicios audiovisuales: documentales, animación, motion graphics, dirección de arte y diseño web. Nuestras habilidades y herramientas creativas nos permiten transformar una idea empresarial en una "pequeña obra de arte". Sabemos cómo acercar el mundo corporativo al del consumidor, fortaleciendo los lazos entre la marca y los usuarios, esforzándonos constantemente para llegar a la audiencia a nivel emocional.
Tenemos algo más que unas pocas capacidades. Poseemos conocimientos diversos y talentos variados.
Somos distintos. Somos Several.
Related RSS Feeds