Profile Images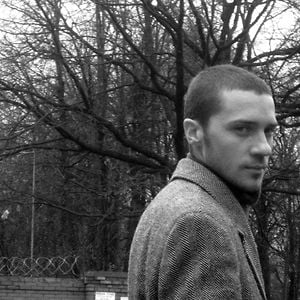 User Bio
Born March 30, 1981.
In connection with the activities of my father (an applied artist), lived and grew up in different cities of Russia, where the father took contracts for design and restoration of architectural objects. The most significant development in this area were restoration works at the Trinity-Sergius Lavra in 1000-th Baptism of Russia. Thus, from an early age learned to work with clay, gypsum, and helped with the manufacture of stained glass. I took private lessons in music and drawing. Having entered the law faculty of Moscow State Linguistic University, left the further education and have taken an active self-education. I studied the history of philosophy, linguistics, history and theory of art, painted, photographed, visited the studio of sculptor Lazar Tazeevich Gadayev, which later was working on a series of reliefs, "Holy Road" for the University of St. Francis and the monument to the poet Osip Mandelstam, established in 2008 in Voronezh. In 2005 i entered the Higher Courses of Scriptwriters and Film Directors, began work in the field of video art. Currently I'm working in the field of documentary film.
Related RSS Feeds
Ilya Solomatin does not have any videos yet.
Recent Activity
Ilya Solomatin does not have any activity yet.