San Francisco Police
Plus
Joined

Location

San Francisco, CA
Profile Images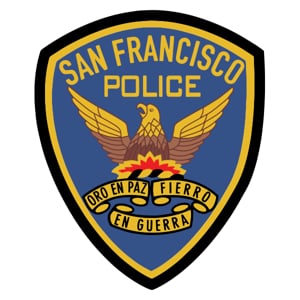 User Bio
Official Vimeo Page of the San Francisco Police.
The San Francisco Police Department was founded in 1849, amid the turmoil of the California Gold Rush. The police department of that time consisted of one marshal and 12 police officers. Today's force consists of just under 2,200 sworn officers and several hundred civilian employees.
The uniform patch was adopted during the mid 1950's and was originally worn by the Traffic Bureau. It was later designated as the emblem of the Tractical Squad in the late 1960's and was formally adopted by the entire department in 1970.
The emblem depicts the mythological bird called the "Phoenix," which like the city itself rose from the ashes after the 1906 earthquake and fire. The motto means "Gold in Peace, Iron in War."
San Francisco Police Department Social Media Policy:
The purpose of these sites is to enable the SFPD to post matters of public interest concerning the San Francisco Police Department's programs, activities, news stories, and photos, and to enable members of the public to comment on those posts. The San Francisco Police Department's intent is to create a limited forum devoted exclusively to its postings, and comments from members of the public relevant to the subject matter of the post they are responding to.
SFPD Social Media Pages are not monitored 24/7
Specific questions about crime concerns or reporting of crime issues should not be done on these social media forum and will not be followed up on.
Public Records Request/ SF Sunshine Request should not be done on these social media forum. Please go to this page for SFPD Public Records Request Policy and Procedures: sanfranciscopolice.org/PRA
If you have an emergency call 9-1-1. If you have a non-emergency to report, call (415) 553-0123. For other questions, concerns or to file official complaints, reports, etc. please visit our website at sanfranciscopolice.org