Shooting Wall
Joined

Location

Philadelphia, PA
Profile Images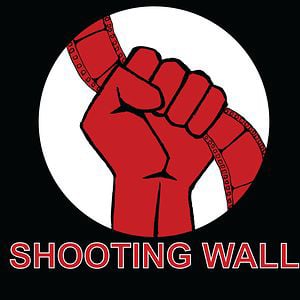 User Bio
Shooting Wall is a revolutionary cinematic organization founded in Philadelphia, PA. We are a collective of cinephiles, theorists, critics, filmmakers, revolutionaries, absurdists, lion tamers, snake oil salesmen, and opportunists committed to the proliferation of cinematic art. We publish a quarterly zine in which we lay out our grievances and our plans for the future of cinema. We are committed not only to criticizing and praising cinema, but also in making our own films in order to take back the medium from corporations, shysters, and capitalists. Our aim is to form a group of people committed to watching, making, discussing, living, and breathing cinema as a unique and important art form. We want people who share our desire to see cinema released from the grip of executives and businessmen and placed back into the hands of artists willing to make engaging, interesting, and innovative films. We hold regular screenings of local films, rant, rave, and occasionally praise films worth praising on our blog and share our opinions and passion for cinema with each other. Cinema is art. Cinema is life.
On this page, we will be highlighting the films and filmmakers of Shooting Wall, as well as opening it up as a forum for other filmmakers to link to us or have us post their own films to our page. We are looking for films and filmmakers who are interested in cinema and making personal, original, challenging, and engaging films.
Check out our website at shootingwall.com.
Related RSS Feeds