Profile Images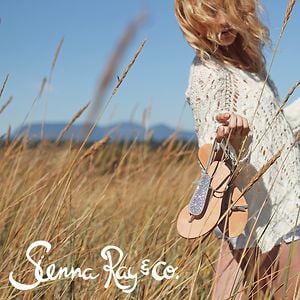 User Bio
Take a walk through your memories and feel the sun and joy captured in Sienna Ray's latest S/S 2012 collection. This season was evoked by the freshness we vigorously carry throughout our youthful years. Lightness mixed in the air of curiosity brought to life in bold colors navigates Sienna Ray's designs through "the field of dreams".
Designed in Vancouver, Los Angeles, and New York, each collection exudes an air of casual east to west coast confidence. Sienna Ray's collections offer unique designs with innovative palettes of lush lambskin leathers, marked by the signature print lining their core. Developed with an eco-conscious mind, Sienna Ray handbags benefit from the finest materials and pioneering designs inspired by life's daily moments. From clutches to cross-body carry-alls, each bag has the ability to adjust straps creating several versatile looks. Each collection emulates the sophistications and playfulness of the confident modern day woman who embraces a luxurious lifestyle from the outside in.
This season's collection will make you feel young at heart, embracing upbeat colors- lipstick pink, mimosa yellow, bedford gray, and sky blue. Focusing on fashionable functionality, the S/S 2012 collection offers unique style features such as perforations, studs, and vibrant gold hardware. "Louise" gladiator sandals are making a comeback this season in texturized Italian lambskin with adjustable straps. Debuting for the first time- Sienna Ray's "avenue" lambskin leather flats will give you the illusion of floating on air. Available in solid or perforated leather, these shoes are destined to be a "must have" this season.
For more information and to view the current season's collection, visit Sienna Ray & Co. online at siennaray.com.
Full selection of Press Releases available at siennaray.com/media.html
Related RSS Feeds