Silent Media Lab
Joined

Location

Aosta ITALY
Profile Images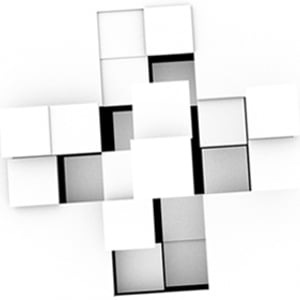 User Bio
Silent Media Lab is a creative laboratory with many facets , created to encompass the many activities of the musician, audiovisual artist , musictherapist , U.A.V./ microdrones pilot, Andrea Carlotto (aka Lòtzio ) . Bio
A laboratory of Arts and Technology " Technology and Digital Arts ."
The main areas in which I work are Audiovisual, Multimedia, New Media , Arts, Entertainment , Communication , Music, Sound Design, and Aerial Work with U.A.V. machines.
VIDEO, AUDIO-VISUAL
Integrated audiovisual projects, design, production and post-production of many different audio and video products :
- Audiovisual live performance
- Audiovisual commercial advertising
- Audiovisual Mapping
- Documentary
- Audiovisual Interactive
- Animation and 3D
- Light
AUDIO
Study, design , production and post production of audio and music .
- Electronic Music
- Music and sound images (movies, audio-visual )
- Identity sound corporate communication
- Music and sound for video games , web , TV, app
NEW MEDIA , LIGHT, INTERACTION , COMMUNICATION
Design, manufacture and management of
- Audio-visual interactive installations
- Construction details and creating scenery and outdoor spaces in
- Staging audiovisual and lighting technology for communication and entertainment
- Design and production of integrated communication events and shows
|||||||||||||||||||||||||||||||||||||||||||||||||||||||||||||||||||||||||||||||||||||||||||||||||||
AERIAL WORK WITH U.A.V.
U.A:V. Systems are experiencing a great raise in recents years in many fields of application of civil , industrial and commercial domain.
Technological development related to these means in terms of design, usability , accuracy , safety, and potential makes now possible to offer targeted and integrated services unthinkable in terms of effectiveness, cost containment, speed up , optimize, and especially innovation existing processes or new concepts. The recent publication by E.N.A.C. (Italian civil aircraft Authority) the "Regulations for U.A.V." has finally delivered a regulatory framework for the use of these technologies and makes now possible to design targeted and guaranteed services in terms of safety and effectiveness.
Silent Media Lab is focusing its own resources and the design of further experimental means , in these fields of application in Aosta Valley – Italy :
- Aerial Cinematography & Photography
communication , advertising, film , spectacular, real estate, hotels and tourism..
- Proximity monitoring
in environmental , architectural or ingenieristico , maintenance , archaeological
- Sensors ( cameras , infrared scanners, … ) useful in environmental , energy-saving and new energy technologies, agriculture , monitoring and measurement of the area
- Research, testing and development of unmanned vehicles .
Related RSS Feeds